2019 ECF Princess Margriet Award for Culture laureates announced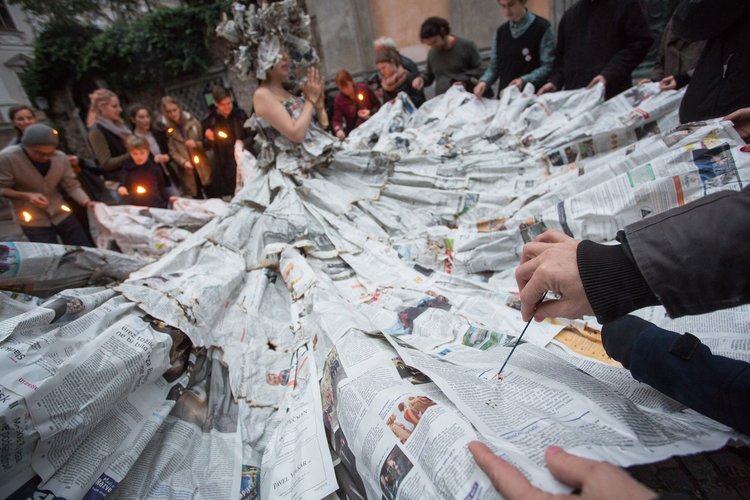 The laureates of the 2019 European Cultural Foundation ECF Princess Margriet Award for Culture are Ahdaf Soueif (Cairo/London) & City of Women Festival (Ljubljana).
The two laureates represent distinct cultural approaches, but both also offer a hopeful vision of democracy by redefining our understanding of culture and its capacity to improve a common European social reality.
The 11th ECF Princess Margriet Award for Culture will be presented on 2 October 2019 in the Meervaart Theatre in Amsterdam, the Netherlands, in front of a large international audience. The laureates each receive a prize of EUR 25,000.
Ahdaf Soueif (1950) is a writer and cultural activist working in London and Cairo.
In the last 20 years she has courageously merged literature and activism, building a body of fiction and committed journalism that responds to the legacies of European intervention in conflicts outside of the continent's immediate territorial boundaries.
Throughout her career, Soueif has been a tireless mediator between the supposed opposition of east and west, working to find common ground for a more democratic future.
City of Women Festival (Mesto žensk) is an international contemporary arts festival that takes place in Ljubljana.
Since 1994, the festival has welcomed over 700 advocates for greater gender and social equity, including artists, collectives, curators, theorists and activists from all over the world.
The continuity of the festival's residence in Ljubljana and the very name "City of Women" point toward the utopian potential of a space that nurtures the social organisation of women and people of non-binary gender.
Read more about the European Cultural Foundation Princess Margriet Award for Culture
Image: City of Women - Miyuki Nishizawa 'Good News', photo by Nada Žgank.