World Biennial Forum No. 1 | Interview with Sabina Santarossa, Director of Cultural Exchange, Asia-Europe Foundation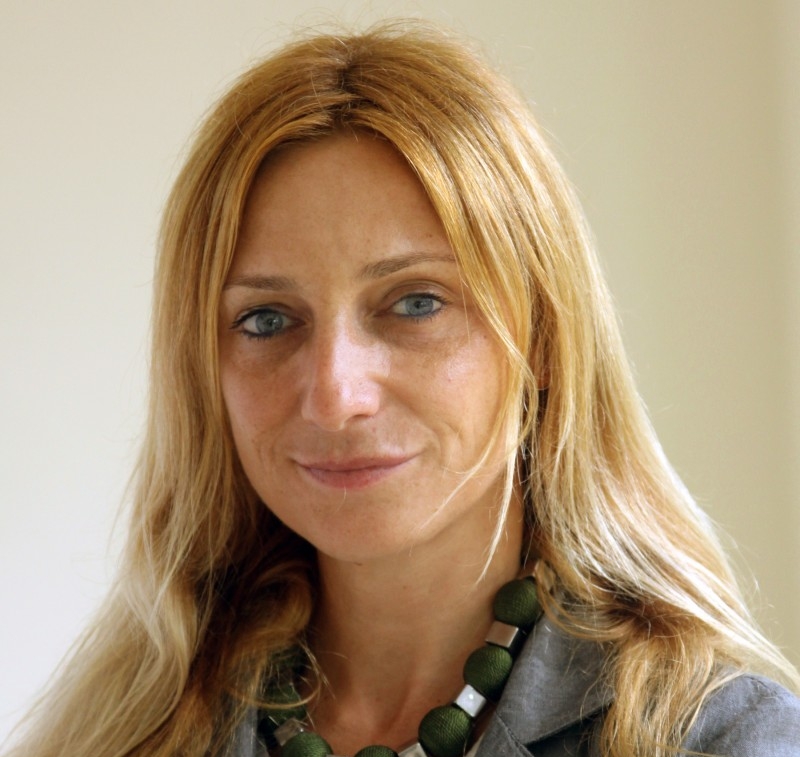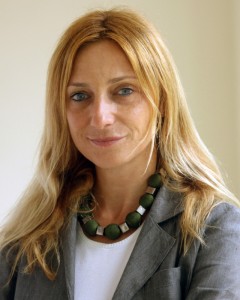 The culture360.org contributor, Veeranganakumari Solanki interviews Sabina Santarossa, Director of Cultural Exchange at the Asia-Europe Foundation (ASEF) to get her views on the role of biennials in connecting the two regions. The event is supported by the ASEF as part of the programme Creative Encounters: Cultural Partnerships between Asia and Europe.
Veeranganakumari Solanki: The Asia-Europe Foundation (ASEF) has been instrumental in creating connections between the two continents, which have initiated new dialogue and created new opportunities for professionals at all levels in related fields. Could you talk about the reason behind ASEF's support of the first World Biennale Forum (WBF) within the framework of Creative Encounters?
Sabina Santarossa: ASEF promotes a great variety of cultural exchanges between counterparts of Asia and Europe. The Creative Encounters programme, which is based on a call for proposals, specifically aims at supporting dialogue and collaboration opportunities related to creativity and the arts.
The submission by the
1st World Biennale Forum
in Gwangju was one of the most 'convincing' project proposals that were submitted last year.
ASEF
and its partners
Art Network Asia (ANA)
and
Trans Europe Halles (TEH)
selected it - among over 300 other submissions - because it practically matched all the required criteria (i.e. a multilateral project, organised by partners of Asia and Europe, with a particular relevance for the cultural dialogue between the two regions.) The idea of 'creating' a network of 'creative' professionals, working in a 'creative' sector such as the Biennales of Art, probably could not better match the definition of a 'Creative Encounter'.
In this project, ASEF's contribution may not have been quintessential for the overall set-up of such an ambitious event, but our support was meant as a statement, and it allowed for the participation of more representatives from Asia and Europe, who may have not otherwise been able to attend.
As a matter of fact, the event's interaction between Asian and European experts greatly inspired the discussions of this 1
st
World Biennale Forum in Korea.
VS: Could you briefly mention the primary impressions the Forum created for you?
SS: The Forum created a great opportunity for people-to-people encounters, based on a professional agenda of common relevance. Many of the Forum's participants may have had some previous opportunities to meet, and not surprisingly so, because of the international exposure of their profession, and of their Biennales. However, for many other participants the Forum represented a rare opportunity to meet their counterparts from other countries, and, overall, this occasion created an added value by bringing them together around a common purpose.
Besides reinforcing their international connections, participants had an opportunity to learn and be inspired by the many examples of Biennales that were presented from around the world. Many case-studies were used to show how some common challenges, such as, fundraising, can be 'creatively' and adequately addressed in different contexts.
VS: In context with ASEF's goals, I'd like to ask you about your post-analysis of the first World Biennale Forum, which had a focus on Asia.
SS: The Forum offered
a special focus on Asia
, considering the relatively new and innovative phenomena of Biennales emerging in the region. As such, the choice of this Forum's agenda was also particularly interesting for ASEF, since our organisation acts as an observatory of social, political and cultural developments across Asia and Europe.
ASEF's mandate is to promote 'mutual understanding' between the peoples of Asia and Europe, and this has necessarily to start by understanding the most important trends and movements in and across our societies.  By creating dialogue and awareness on our inclinations, as well as on the reasons and directions of certain cultural interests, social patterns and changes, we can also explore the ground for a useful cooperation.
In this context, we believe that Biennales can play an important role in any society, as platforms for creative expression, international exposure and social participation. We realise that the analysis of new trends in this area now draws our attention to Asia, but whichever the focus and/or the topics on the agenda, it is the opportunity for dialogue between Asia and Europe that fundamentally matters to our Foundation.
VS: An important question that was posed by the Directors of the WBF – Ute Meta Bauer and Hou Hanru was about how Biennales can undo the teleologies of Euro-centric modernity? Do you think that the answer to this was achieved at the WBF? And, what according to you were the main-pointers addressed in relation to this question?
SS: As a representative of the Asia-Europe Foundation, namely a neutral facilitating body of dialogue and cooperation, this is not a question in which I would normally engage. There are plenty of experts, scholars and academics who are 'professionally' betrothed with these conceptual issues, and ASEF is simply interested in bringing them together, to enable them to exchange their ideas.
However, a very personal point of view is that, I hope that these questions concerning the traditional notion of 'Euro-centrism' will sooner or later become out of date.
The development of new art forms, as well as of Biennales, across different regions and parts of the world, is only one good example of today's many modes of expression and their possible impact abroad. However we look or interpret today's many sources of cultural influence, there is a widespread awareness that the European tradition is not the only dominant one. As such, at ASEF we do not think we need to worry about any '-centrism' at all:  the history and development of Asia- Europe relations speaks for itself, and it is proving that our societies are already placing different cultural 'centrisms' on an equal footing.
VS: Art (visual art per-say) has expanded boundaries to addressing issues that deal with social responsibility, ecology, media and practically any field. Biennales too have shifted their focus to engaging with more experimental ideas than being just an institutional body. There were a number of case-studies presented during the WBF – some established and some experimental. Was there a global approach addressed by the Asian and European Biennales? What were the issues that you feel still need to be addressed and improved?
SS: Personally, I liked the fact that, rather than focusing on global approaches, most of the speakers and other participants pointed out the
value of biennales for local communities.
The beauty of having different types of Biennales, which creatively respond to different contexts, challenges and expectations, reflects a growing appreciation of our 'cultural diversity' and of the infinite possibilities of art. Biennales have always been a
platform for experimentation
, in one form or another. Even today, we witness an increasing number of Biennales which are an experiment in their own right. Creative expression can go well beyond the traditional distinction between artists and curators, as much as it can go beyond the boundaries between social/political statement and different forms of art.
The Forum managed to underline this variety of efforts in artistic management and research. In doing so, it also managed to stress some common challenges, including the way to strike a balance between independent expression and the need to ensure public funding and/or institutional support.
Overall, I believe that this Forum covered a wide range of issues shared by most professionals working in this field, although there will always be room for improvement in the way any topic can be handled or addressed and I trust that the second edition of this Forum will be able to further some of the useful discussions started in Gwangju.
As previously said,
ASEF's role is that of a facilitator
, and we leave it to the experts in each specific area to evaluate the issues of their concern. I look forward to hearing the feedback of other participants, who are the real stakeholders of this dialogue on Biennales.
ASEF appreciated the efforts of the organisers of this 1
st
World Biennale Forum, which had the intention to start an
on-going process of dialogue and exchanges across different regions of the world
: a dialogue which will also benefit the mutual understanding and possible collaboration between art and cultural professionals from Asia and Europe.