#peripheries: Yinchuan | China's Northwest Art Hub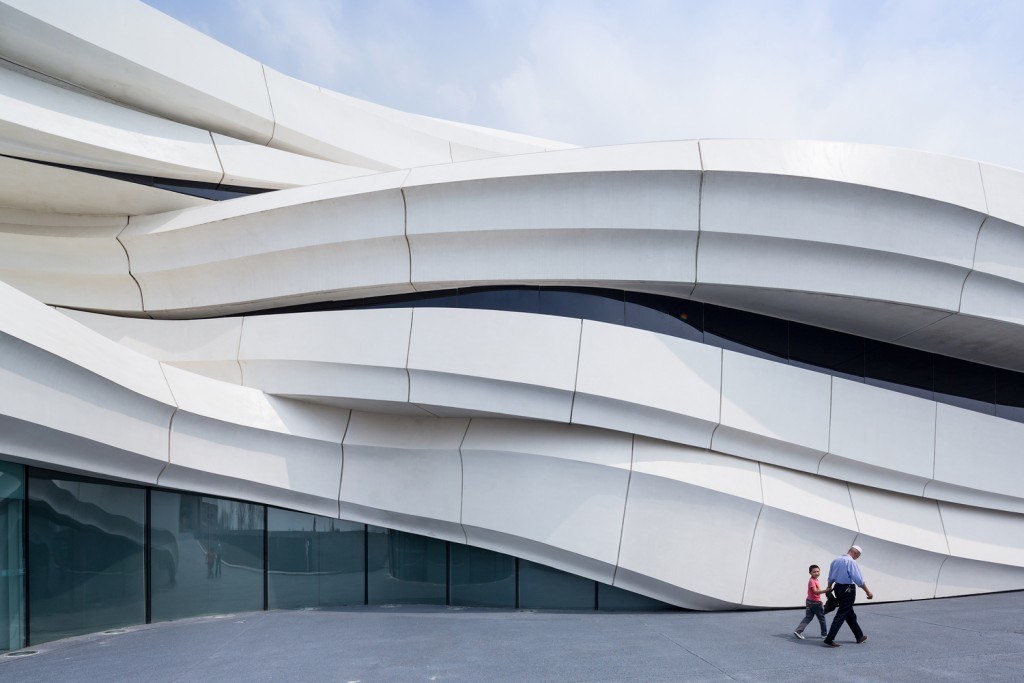 culture360.ASEF.org is featuring a new series of articles on the topic of #peripheries. The #peripheries have been regarded as being in the geographical margin, distant from the capital cities and cultural centres of countries. With an ongoing decentralisation trend, through this series of articles, we will look at various arts endeavours by artists, cultural professionals and art organisations who operate or occupy the peripheries in an urban society and the role that the arts play. In this article, Laura Shen looks at Yinchuan, the capital city of Ningxia province, better known as the cultural hub of northwest China and its arts initiatives.
---
There are several periphery cities which showcase how a departure from the centre could be essential. Being at the margins provides an edge, it is a retreat from order and allows us to approach things more authentically. This is exemplified by Yinchuan, the capital city of Ningxia Hui Autonomous Region in northwest China.
Yinchuan is on the periphery of a highly resource-concentrated cultural system, in which most of the country's cultural centers assemble alongside east coastline. A scattered cultural hub far away from the centre, Yinchuan sits on the periphery between a series of conflicting yet subtle elements: nomadic culture and agriculture, desert and farmland, Hui Muslim and Han Chinese, Central Asia and Central Kingdom.
Periphery has won this city an edge over its counterparts and Yinchuan stands out with its special geographical location, mixture of cultures, and a booming contemporary art scene.
---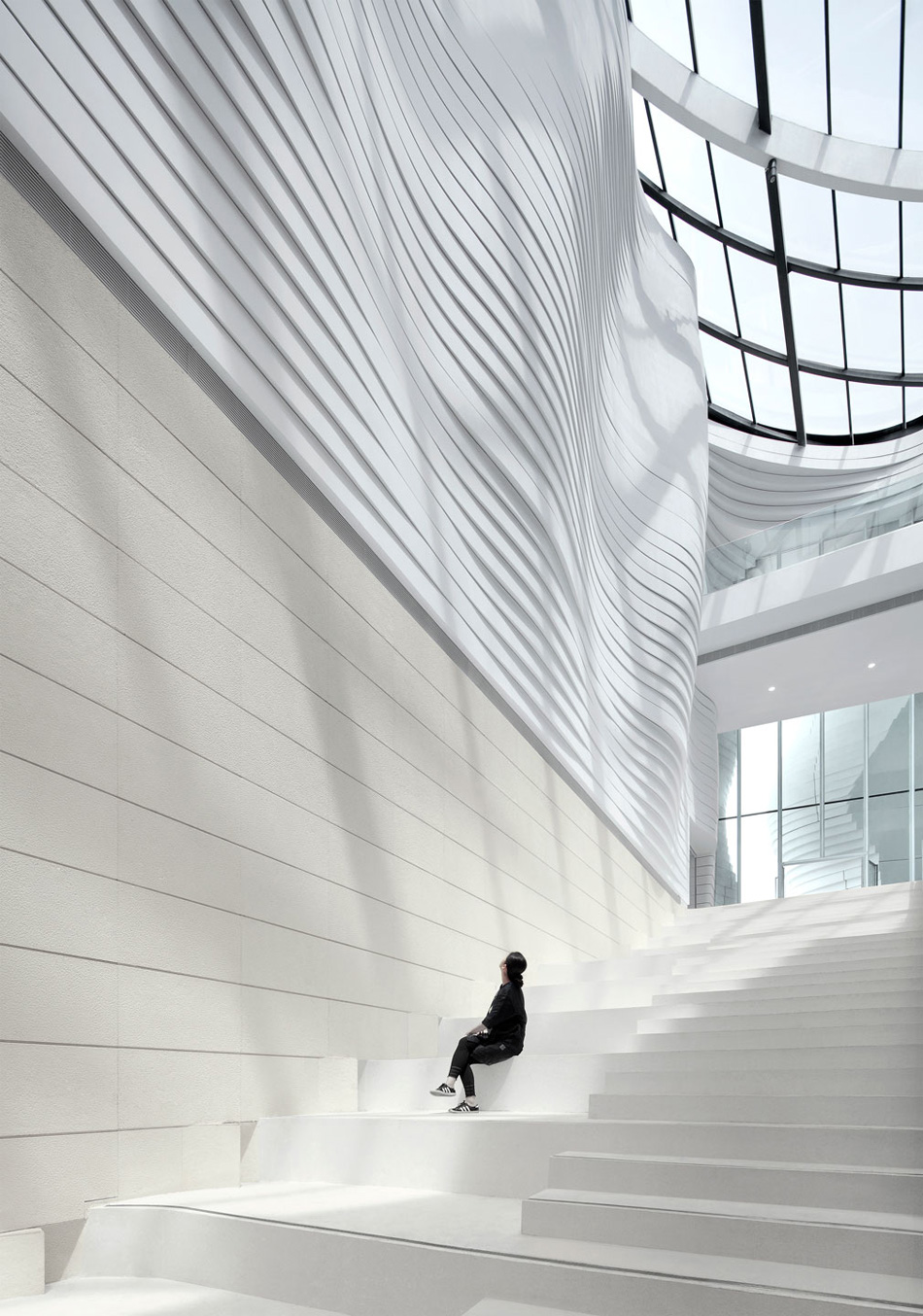 MOCA Yinchuan mimics the waves of the Yellow River
---
Un-earthing an emerald inside dry sands is thrilling, so was the experience of discovering Yinchuan. Located at the upper stream of Yellow River, the city is adjacent to the Inner Mongolian plateau to the north, desert to the west and mountains surrounding, Yinchuan is indeed an oasis within a desert.
Ranked as one of the top livable cities in China, Yinchuan has a rich reserve of wetlands and paddy fields which has laid a natural yard for creative living and a recognisable art space, the Museum of Contemporary Art Yinchuan (MOCA Yinchuan).
MOCA Yinchuan is designed by a Beijing firm We Architect Anonymous (WAA), to mimic the layers of sediment left by the gradual shifting of the nearby Yellow River and to embrace the region's rich ecological history. As the first and largest contemporary art museum in northwest China, MOCA has transformed the art landscape of Yinchuan, a miniature of the flooding Yellow River as well as the facade of cultural fusion.
Fusion is the fundamental narrative of Yinchuan, where Islam and Chinese civilizations come together. Ningxia province has the largest proportion of Muslim population in China as well as nomad ethnicityy from frontier region. In addition, the Sino-Tibetan tribe Tangut and Mongols from the 11-13th century has left Yinchuan with cultural relics and mysterious calligraphy and has been well collected by Xi Xia Museum, which was launched in June 2019.
---
Xi Xia Museum collects cultural relics from the Western Xia Dynasty
---
"Art from the peripheries is the focus of Yinchuan and Northwest China, and it has proven to be a successful orientation", as said by Suzhen Hsieh, the previous director-general of MOCA Yinchuan. Yinchuan is an art island among the desert along Silk Road. MOCA Yinchuan and Yinchuan Biennale have become name cards of this city. Since its establishment in 2015, MOCA has been the most prominent new star in China.
---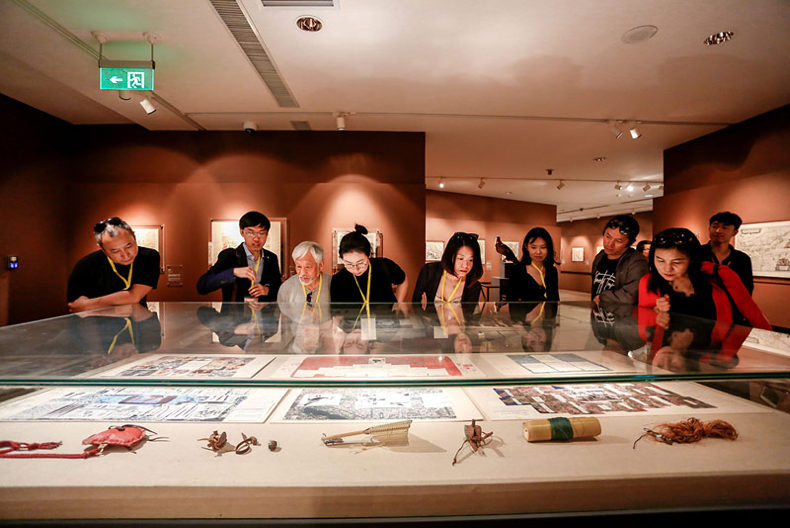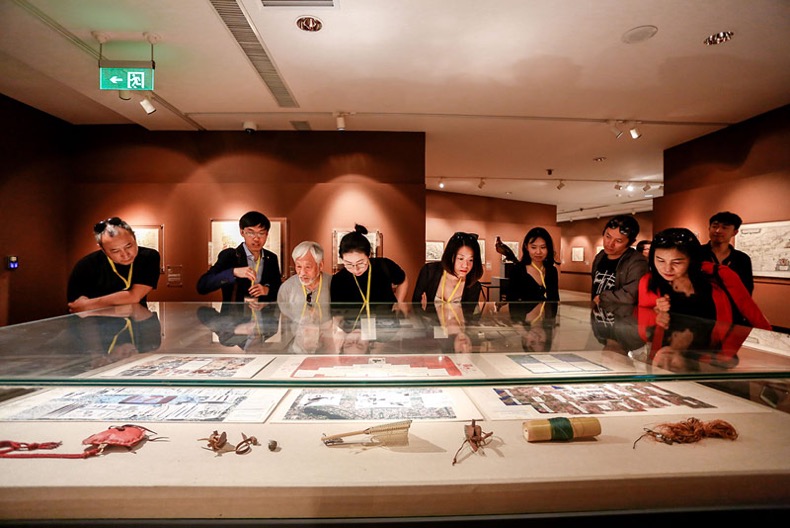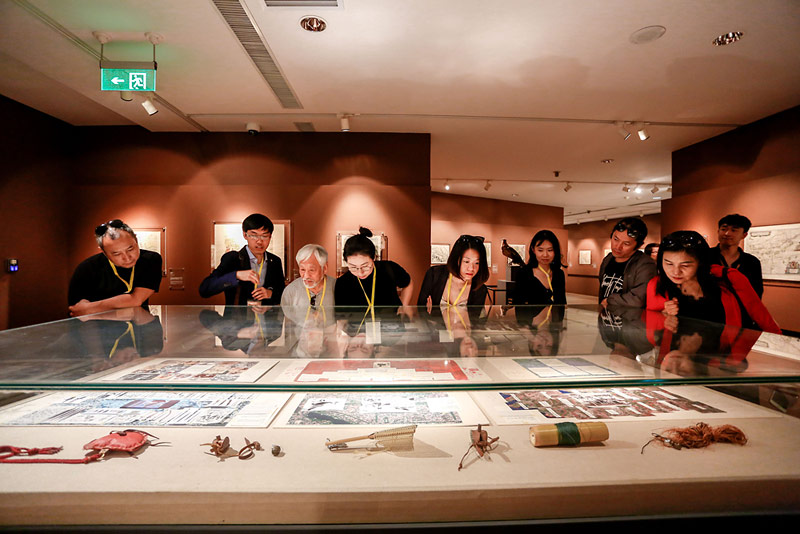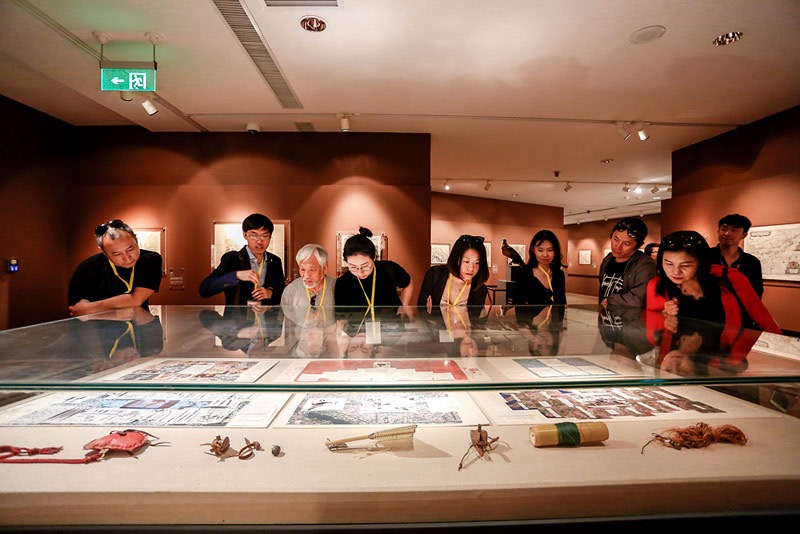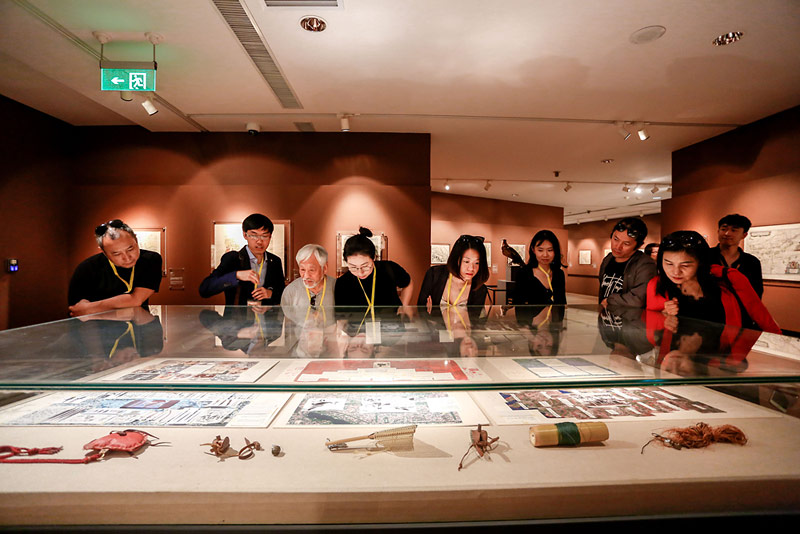 Yinchuan Biennale 2018
---
What makes Yinchuan a distinct art hub is its pivotal position for diverse global periphery cultures to negotiate and reach consensus, it is a stage for Central Asia, Mongolia, South Asia and other civilisations from the "Margin" and "Others" to be more recognised.
The 2nd Yinchuan Biennale titled "Starting from the Desert, Ecologies on the Edge", was presented in 2018 at the MOCA Yinchuan. 92 international artists from India, Pakistan, Mongolia, Kazakhstan and more have released their showcased their works here.
Considered as a remote area, Yinchuan is a representative of the periphery regions around the world. Periphery is manufactured, not born to be, Yinchuan Biennale has built a new centre for the arts from the periphery regions to be understood. It has established its own art discourse as a "silent narrative, desert and edge", and undertakes several bold initiatives to explore the true sense of marginal cultures.
Situated on Silk Road, Yinchuan follows the historical magnificent narration as an intersection between Asia and Europe, East and West, it possesses a significant collection of classic Chinese modern artworks, such as the early Chinese oil paintings and world atlas in 18-19th centuries, revealing a historical tableau for cultural clashes, borrowing and fusion. Art has helped this city go beyond its limit as a remote northwest town and upholds an outlook on how continents and civilisations meet and mix.
---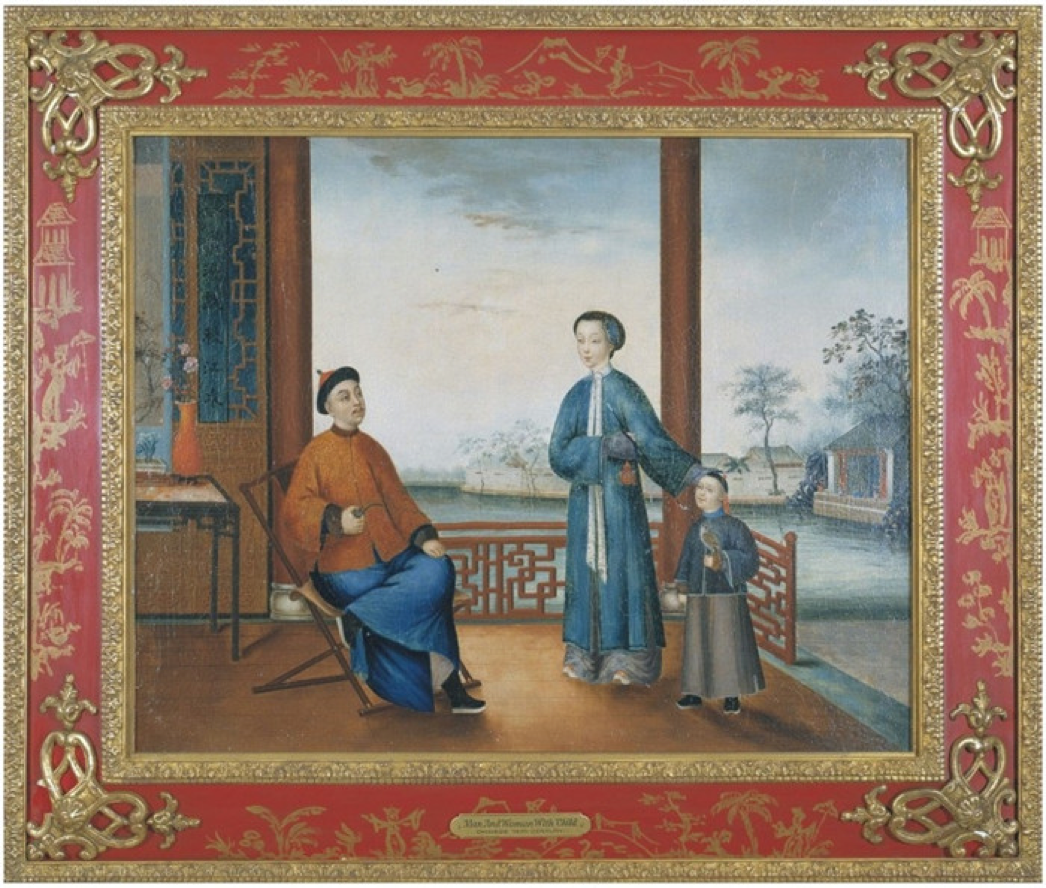 An example of a Chinese oil painting collected by MOCA Yinchuan,
Spoilum, Businessman Family on Balcony (1800-1810, Oil on Canvas)
---
Remembering and recalling history is insufficient, art is also a public space to gather citizens and serve its residents. The Yinchuan Manga Festival and Tuborg En Music Festival are made for the youth. Music festivals are derived from Yinchuan's long tradition of Chinese Rock and Roll music and is held every summer in the urban forest garden. While the manga festival aims to bridge public museums and urban entertainment, especially for children's art education.
Yinchuan has received strong governmental and financial support, the local government holds a strong partnership with private art enterprises and endeavor to make Yinchuan a creative city. Even with abundant policy and funding backup, Yinchuan still lacks media exposure and marketing, both domestically and internationally. After all, making full use of its periphery nature is a strategy for success.
---
This article is written by Laura SHEN Yanbing, an art writer and media specialist from China, with publications on art magazines a.m.post (bilingual, Hong Kong), Wen Wei Po (one of the largest Chinese newspaper in Hong Kong), Song Ya Feng Art Magazine (Beijing), writing Asian art markets, art histories and cultural policies. She is also the key writer for China's online media Globe Knowledge Bureau (Beijing) with 1.8 million followers, each article receives 100K+ reads. Besides writing, Laura SHEN Yanbing is a lecturer giving online lectures and radio courses on Asian sociology and anthropology, launched by China's biggest online radio app Netease Cloud Radio. Her first book was published in 2012 in China.