Lessons in Film DVD | Official launch in Prague


The
Lessons In Film
project, a multilingual DVD pilot project and research based pilot program, has been officially launched within the
CILECT Conference 2011
held from the 30th of November to the 2nd of December at the
Film and TV School of Academy of Performing Arts
in Prague, the Czech Republic.
[caption id="attachment_6044" align="alignright" width="307"]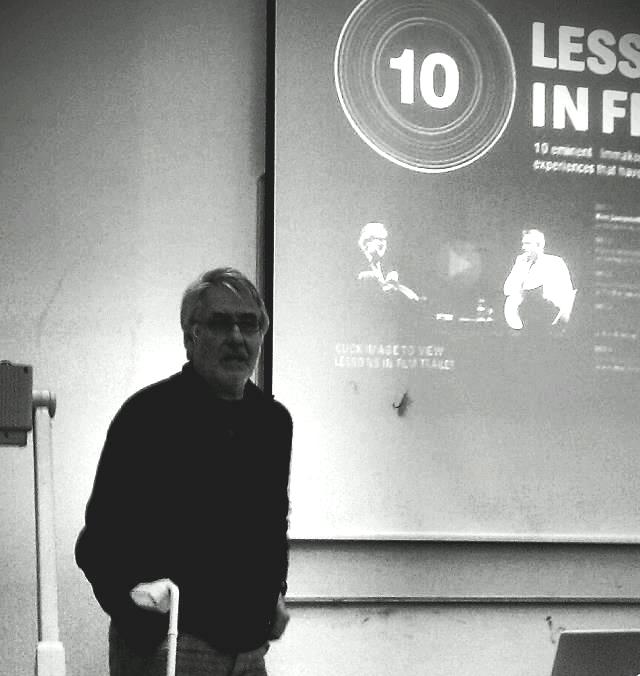 Prof. Herman Van Eyken, Project Chair and Curator, presenting the Lessons in Film at the CILECT Conference 2011[/caption]
Comprising a series of in depth interviews with some of the world's foremost flm personalities, this project was and initiative of the
International Association of Film and Television Schools (CILECT)
and it was co-financed by the
Asia-Europe Foundation (ASEF)
. The project also benefited from the support of
RITS, Erasmushogeschool Brussel
(Belgium),
The Puttnam School of Film, LASALLE College of the  Arts
, Singapore, the
Griffith Film School, Queensland  College of Art
, Brisbane (Australia),
The National Film and Television School, Beaconsfeld
, UK and the
Centro  Sperimentale Di Cinematografia
, Rome, Italy.
Masters in their field, carefully selected from the  world's foremost screen-writers, producers, directors,  cinematographers, editors, documentary film makers  and production designers the subjects were intensively researched and then interviewed specifically by other producers, directors, directors of photography, editors, documentary film makers, production designers,  in order to have them talk about the core of their craft and the personal choices they have made to succeed in their chosen field. These interviews were recorded live and edited into a 10 in 1 DVD-box and distributed not only to film schools but also circulated to all training centers and professional networks of independent film makers involved in this initiative.
The interviews were done by the students of the above mentioned schools and Professor Herman Van Eyken, Project Chair and Curator of the "Lessons In Film", and presently head of Griffith Film School, Queensland College of Art.
Articulating the challenges to conduct these series of interviews but also their educational value, Prof. Herman Van Eyken underlined the following while addressing its audience:
"Do not consider this as an attempt to make cinema, nor documentaries, these are just assembled interviews, done by film students for other film students or young film professionals, with interesting film makers who wanted to share their core of their craft, and give it all away for free to all of you.
The objective of these interviews was to bring to light some insights on film making from professionals in the sector that are willing to share their experiences and provide some food for thought for film students or young film professionals.
[caption id="attachment_6051" align="aligncenter" width="512"]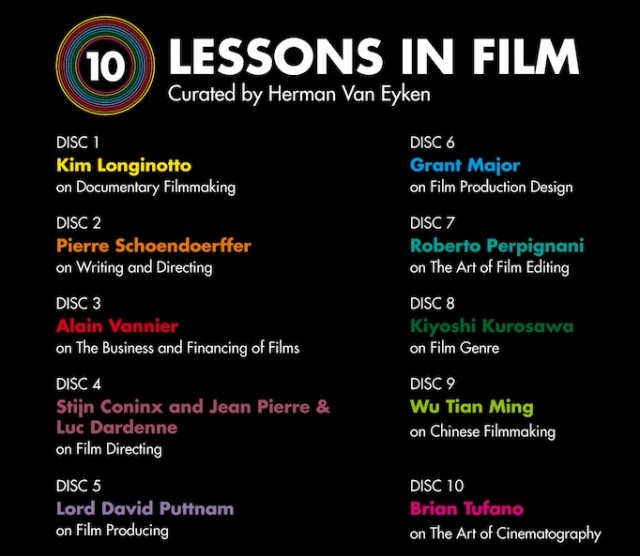 Lessons In Film: List of interviews[/caption]
For a short trailer and more information on the project please visit:
http://www.griffith.edu.au/visual-creative-arts/queensland-college-art/studios/griffith-film-school/lessons-in-film