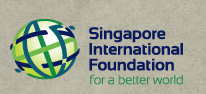 Singapore Internationale (SI) is an arts and culture grant that supports the presentation of Singapore's creative works overseas. The grant is open to Singaporeans and Singapore Permanent Residents who are able to present different facets of Singapore to an overseas audience through their talent and creative works in the arts and culture.
Through the SI grant, the Singapore International Foundation (SIF) has supported art practitioners from the fields such as performing art, literary art, visual art, culinary art, digital art, fine art, design and multi-disciplinary art in bringing their works to a wider audience.
The SIF also hopes to encourage cross-cultural collaboration, understanding and friendship. Projects with collaborative elements between Singaporean artists and their foreign counterparts, or which can engage overseas arts practitioners and/or overseas communities will have an added advantage.
SI grant recipients also have the opportunity to participate in the annual Singapore Internationale Showcase, a multi-disciplinary display which allows artists to connect with fellow artists and local audiences.
A grant of up to S$20,000 or 50% of the qualifying budget (whichever is lower)  will be awarded. Applicants are strongly encouraged to find other sources of funding for their project.
Application for the grant is now open from 4 July – 26 August 2011 for works that will be staged abroad from 1 October 2011. The result of the application will be communicated via email by 26 September 2011.
Read the terms of eligibility and assessment criteria
Source: Singapore International Foundation