FROM - TO
13 Dec 2014 - 20 Dec 2014
Venice International Performance Art Week

Following the first edition "Hybrid Body – Poetic Body" that took place in December 2012 at Palazzo Bembo, the 2nd VENICE INTERNATIONAL PERFORMANCE ART WEEK will take place at Palazzo Mora in Venice from 13th to 20th December 2014 under the focus "Ritual Body - Political Body". The live art exhibition project dedicated to contemporary performance art will showcase in its second edition works of over 50 international performance artists from around the globe, some of which are presented in cooperation with cultural institutions and foundations. Pioneers of this art discipline will exhibit alongside established and emerging artists, reflecting influences and current tendencies in the field. The project consists of a vibrant program of live performances, installations, photographic and video documentation, conferences, daily round tables talks, a Study Room, a Movie Room and meetings with the participating artists, researchers and curators.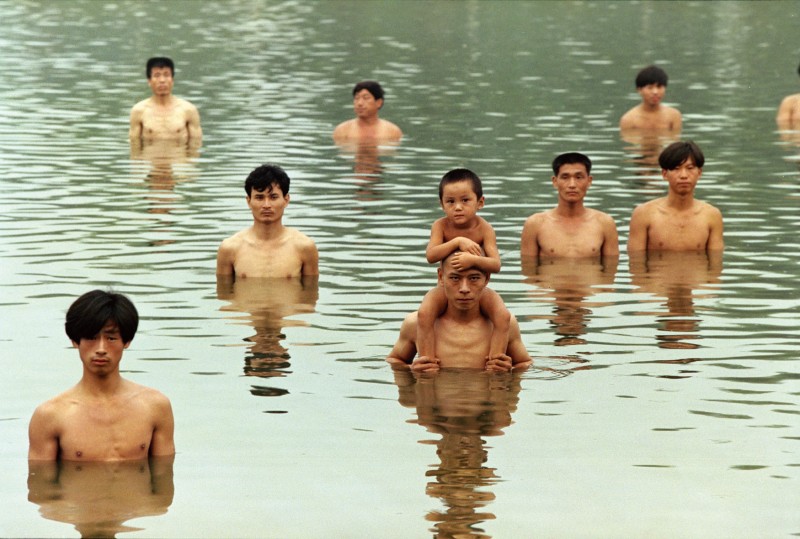 For the second edition with the focus "Ritual Body - Political Body" the VENICE INTERNATIONAL PERFORMANCE ART WEEK 2014 aims to investigate a wide range of concepts such as: art as a space for civil negotiation where human ethical values are the core; interconnectivity; political confrontation; utopia; ecological issues; social and individual conflicts and responsibilities, and how the self relates to them, at the same time concentrating on the fact that the presence of the human beings in this world is always more than a temporary condition. Take a look at the list of
Artists
featured in 2014 Venice International Performance Art Week - some are performing live, some in exhibition or film screenings.
Image:
Zhang Huan, To Raise the Water Level in a Fishpond.
 Performance, Beijing, China (1997). Courtesy of Zhang Huan Studio.