Kulture Shop | India's artist collective creative business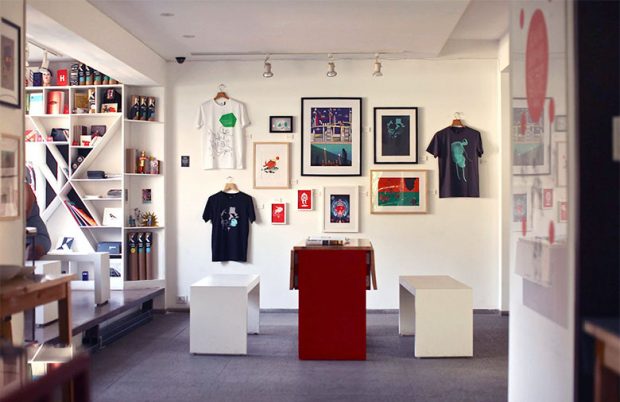 Three young graphic artists founded
Kulture Shop
in Mumbai in 2014, now recognised as India's premier artist collective, selling a range of creative products online and through their store under the slogan 'Every purchase rewards an artist'. Kulture Shop now represents around 40 artists and ten independent design studios in India.
At Kulture Shop, you'll find quality lifestyle products with brilliant art and design from a new breed of Indian graphic artists.
Who doesn't like graphic art? Like, really now… We love it so much that in 2014, we decided to create a platform for the best Indian graphic artists around the globe. Was it easy? No. Was it worth it? Hell yes! Check it out …


FREEDOM.
To let independent artists make a living doing what they love – making amazing art & design.

ORIGINALITY.
In a world full of fakes, clones & the mainstream, we seek originality of thought and manifestation.

QUALITY.
Always Meticulously sourced premium quality materials & products with purposeful details. and always shipped in our collectible and reusable packaging.

HUMOUR.
It's in our DNA – observations, alternate takes – we have one life – let's live it!

COLLABORATION.
We  believe in the explosive possibilities when creative minds come together.

RESPONSIBILITY.
To protect the planet and to delight our customers always.