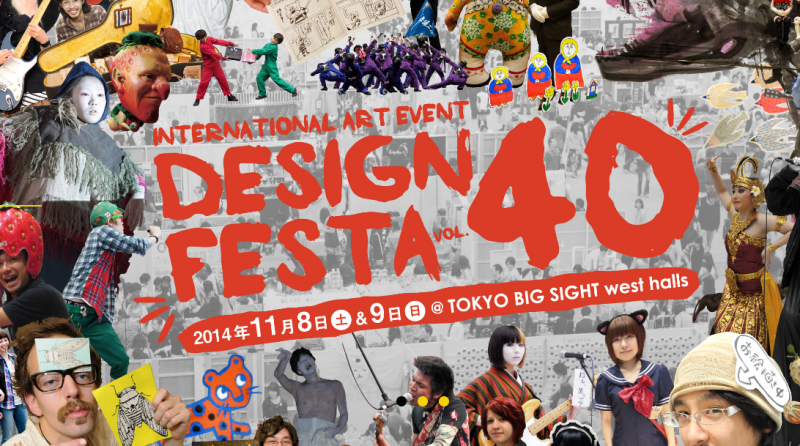 The 20th anniversary edition of International Art Event Design Festa is held in Tokyo 8-9 November 2014 and is the largest art and performance festival in Asia. Unpredictable, unregulated and uncensored, Design Festa welcomes domestic and foreign artists alike and serves as Japan's single most diverse mecca of artistic expression.
The eclectic convention was founded in 1994 and is held twice a year. Design Festa hosts a Live Music Stage, Theater Hall, Show Stage, and a Booth Area of over 3,400 individual exhibitions that feature over 11,000 artists, musicians, models, photographers, fashion designers, illustrators, dancers and much, much more.
With giant live painting canvases, hands-on workshops, live music and an international food court, Design Festa is an experience that reaches new levels of unpredictability with every biannual event.
Participation at Design Festa is decided by random selection from a pool of thousands upon thousands of applications, with no screening process, regulations or commission fees.
Anyone and everyone is welcome to exhibit, visit and enjoy Design Festa regardless of age, language or nationality, and the event welcomes artists and performers from over 20 different countries worldwide.
The largest melting pot of artistic creativity in Asia, if not the world, International Art Event Design Festa guarantees a unique experience for each and every visitor.
Artists interested in participating in a future Design Festa should check out the application process