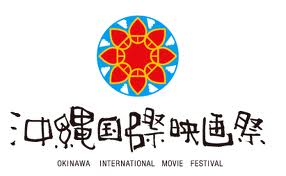 The beautiful and picturesque islands of Okinawa in south Japan is the home of the Okinawa International Movie Festival, now in its 6th year and taking place from 20-24 March on Naha, Okinawa's primary island.
The competition section of the festival is divided into two categories: 'Laugh' and 'Peace', covering films with the theme of 'making people laugh' and 'making people feel happy after viewing' respectively. ANTBOY – the Danish superhero comedy – will have its Asian premiere at the festival while the Korean baseball gorilla curio MR. GO will also receive its Japanese debut. In terms of the local entries, FUKU-CHAN OF FUKUFUKU FLATS is a remarkable co-production between a series of Japanese and European distribution companies and features comedian Oshima Miyuki perform as a middle-aged man in her celluloid debut.
The festival also boasts two crowd-pleasing International Special Screenings: THE SECRET LIFE OF WALTER MITTY and GRUDGE MATCH, both of which are receiving their Japanese premieres while the festival will also play a one-off screening of GRAVITY – albeit on the beach at night, on the world's largest mobile screen! An once-off event not to be missed.
The festival's website is here while below is a run-down of the exciting programme on offer:
Special Invitation
Oh! Father – Japan – Michihito Fujii
Grudge Match – USA – Peter Segal
The Secret Life of Walter Mitty – USA Ben Stiller
Competition
Jurors: Sadao Nakajima, Gary Tang, Yoko Narahashi, Etsuko Higa, LiLiCo
Laugh Category
Antboy – Denmark – Ask Hasselbalch
One Third – Japan – Hiroshi Shinagawa
Jackass Presents: Bad Grampa – USA – Jeff Tremaine
Ultrafast! Sankinkotai – Japan – Katsuhide Motoki
Fukrey – India – Mrigdeep Singh Lamba
Peace Category
Miss Granny – Korea -Dong-hyuk Hwang
The Round Table – Japan – Isao Yukisada
Fuku-chan of Fukufuku Flats – Fujita Yosuke
Bay Blues, 25 years and 364 days – Japan – Tomohiro Takayama
Mr. GO – Korea – Yong-hwa Kim
F*ck you, Goethe– Germany – Bora Dagtekin
TV Director's Movie
(This is a new section featuring collaborations between Yoshimoto Kogyo and and local Japanese TV stations)
Furiko – Norihiko Takenaga
The Love Session – Itaya Eiji
Slight Fever of 100°C ~Island Breeze of Love~ – Okamoto Koichi
NMB48 Geinin! The Movie Returns – Uchida Hidemi
Pirameki's Children Story – Ota Yu