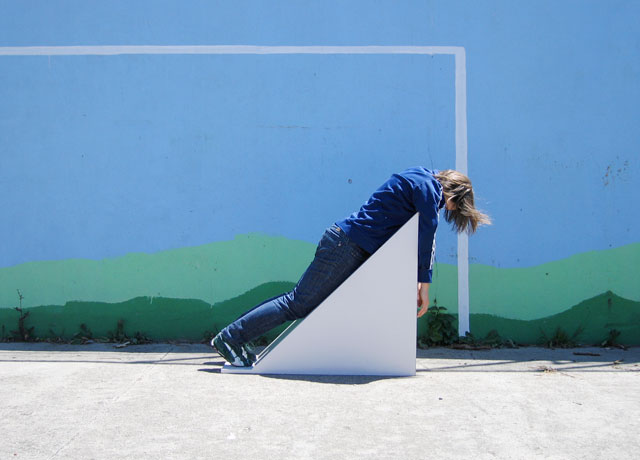 The third biennial Dance Massive festival returns to Melbourne's  most dynamic theatre houses on March 12-24. It promises two weeks of Australia's most exciting and diverse contemporary dancers. The programme incorporates the Australian National Dance Forum and invited international delegates from Europe and Asia.
View the Dance Massive programme
International Delegates have been selected and are supported by the Australian Government through the Australia Council for the Arts, its arts funding and advisory body.  Delegates have been invited to Dance Massive 2013 from Finland, France, Indonesia, Netherlands, UK, Korea, Germany, Belgium, Switzerland and the Czech Republic, representing major festivals and dance venues in Europe and Asia.
The National Dance Forum 2013 will have a focus on practice and the program will be built around the central question Why dance?
Image: Hannah Matthews – credit Laresa Kosloff, New Diagonal, 2007