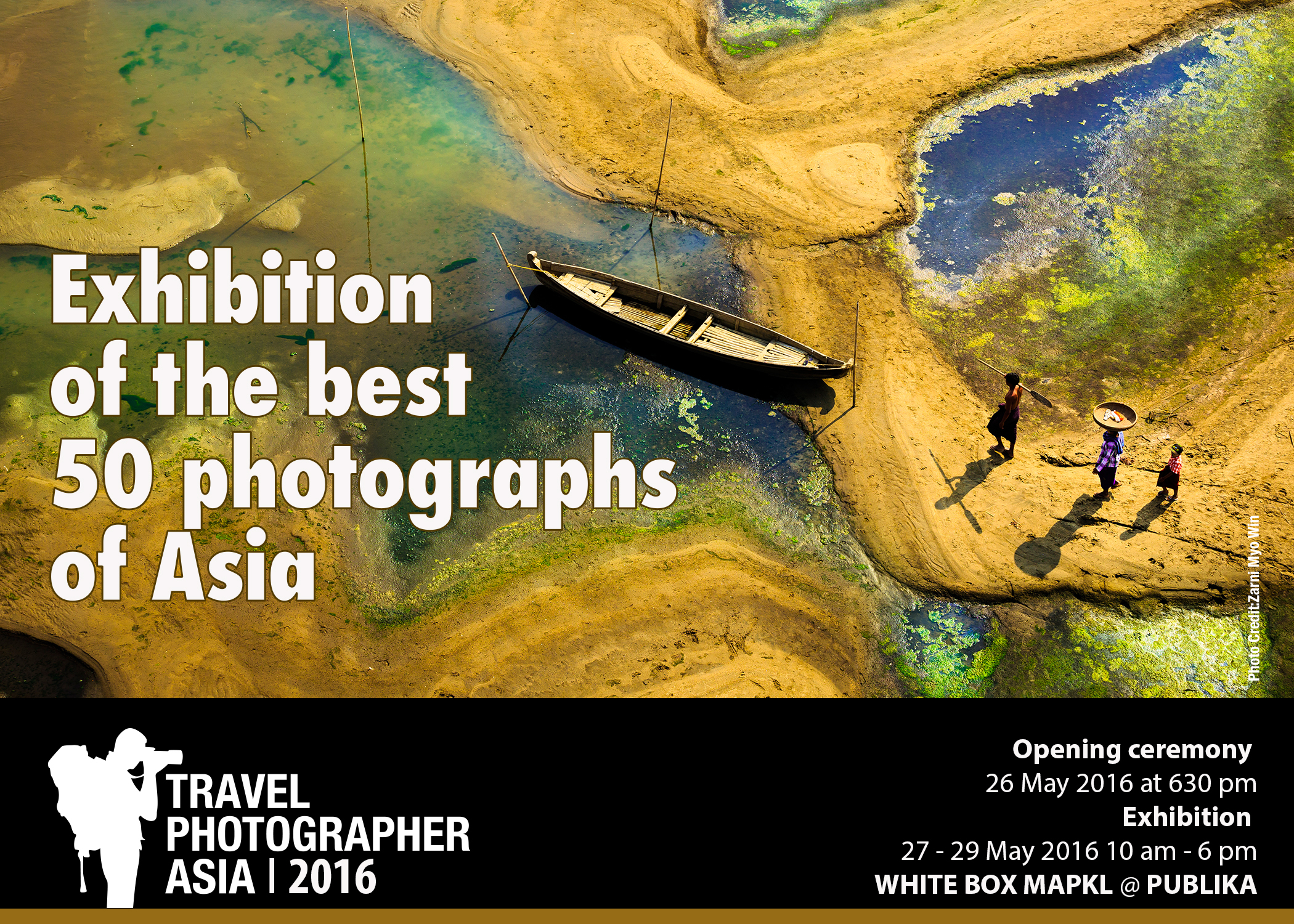 Travel Photographer Asia presents the 2016 award winners exhibition, a series of Photo Talks and masterclasses in Kuala Lumpur. Photo Talks on 28 May, workshops 26-29 May and an Exhibition of the best 50 photographs of Asia (26-29 May).
Events take place at White Box MapKL @ Publika in Kuala Lumpur, Malaysia.
Take a look at the 2016 Travel Photographer Asia winners gallery
Workshops programme (26-29 May):
Travel Photographer Asia strongly believes that  life is a continuous learning process that is why we have arranged Master class with Dr. Shahid ul Alam and workshop with Tewfic El Sawy & Khaula Jamil.
These workshops are open to everyone and it will be great for learning photography tips  as these richly experienced  photographers walk you through their experiences. It is not only for beginners but will be of great value for professional photographers as well.   These workshops will help you polish your skills and under the guidance of these renowned photographers you will be able to learn and add meaning to your work.
Storytelling in the Digital Age with Dr. Shahidul Alam
 The Travel Documentary  with Tewfic El Sawy
Basics of Photojournalism with Khaula Jamil
Photo Talks programme: 28 May
Image: Zarni Myo Win