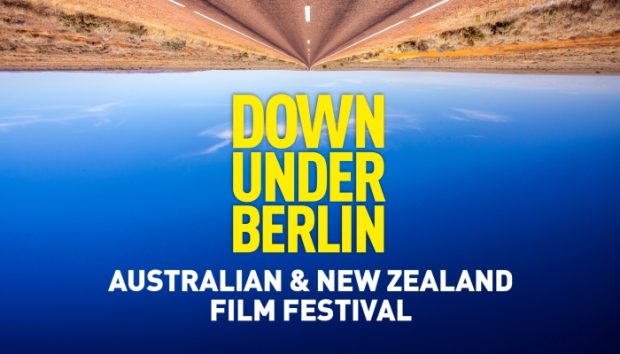 As part of the year-long 2017 Australia now festival, the Down Under Berlin film festival showcases films from Australia and New Zealand from 13 – 17 September.
The 7th edition of the festival presents extraordinary new and renowned talents from Down Under. This year, the festival is "Looking Beyond", as we take our audience on a journey: to other worlds, into the hearts of monsters, back to the past, and into the future. This journey can be terrifying, other times exhilarating, and often leads to a very personal destination.
The Program ranges from critically acclaimed Jasper Jones and splendid documentaries such as Barbecue, Pecking Order and Spookers, to thrilling Hounds of Love, and futuristic OtherLife.
This year the festival offers a special short film treat: The Battle of the Shorts: AUS vs. NZ. Come and celebrate Australian and New Zealand cinema at its best!
The Australian Government began the Australia Now initiative and it is hosted by a different country every year, this year it's Germany's turn!
Highlighting Australian Culture in Germany, this year-long program is highlighting Australian artists in many fields. From February to November 2017 you can see shows and events in music, circus, visual arts, dance, theatre, cinema, photography, sports, science and technology. The campaign aims to deepen the connection between the two countries, celebrating Australia's diverse culture, the international significance, and the range and complexity of Australian culture.