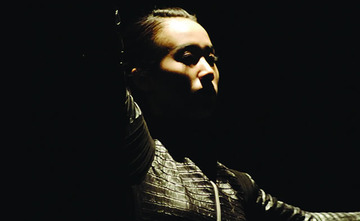 The Asia Festival 2013 runs in Barcelona 20-24 September. It opens with the performance of MIJI, considered one of the most important modern music bands of the Republic of Korea, representatives of the famous k-pop movement that attracts teenagers from this country.
The following day, 21st of September, the concert by the Pakistani tabla player Sajid Ali will be held at the open air stage of passeig Sant Joan, accompanied by a fusion of rhythms and of kathak and flamenco dance, whereas Ateneu Barcelonès will host the performance of the singer and composer Tamar McLeod Sinclair, which will offer a Jazz concert with certain Maori aboriginal touches.
On the 22nd of September the Asian music will continue at the Ateneu Barcelonès, in this case traditional, with the Iranian band Tarighat, and the 23rd of September Espai Francesca Bonnemaison will host  Tulegur Gangzi, Mongolian origin Chinese song writer that mixes classical music with rock, difonic singing (khoomei) and Chinese and Mongolian folk music in a style that he himself has called Mongolian grunge.
On the 23rd there will be a performance of Barcelona Coral Asia, the Asian choir of Barcelona that performed for the first time last year at the Festival. Made up of around 50 people from 24 different nationalities, the choir will offer a performance in different languages.
This year's Festival also presents outstanding novelties, such as acrobatics and illusionism. The acrobatics will be offered by the Hubei Wuqiao Acrobatic Art School (21st, 22nd and 24th of September, Montjuïc Castle), one of the best schools of acrobatics and magicians in China, who will show the audience that Chinese acrobatics have a great tradition and are considered the best in the world. Illusionism will arrive with the juggler Ouka, who will present his art show with rings in several performances at Montjuïc Castle (21st, 22nd and 24th of September).
This year's Festival will be closed on the Mercè Day, 24th of September with the performance of the Geimaruza Dance Group, at the CaixaFòrum Auditorium. This company of young dances would like to leave behind the elitism and ancient form of Japanese dance with choreographies full of dynamism and sense of humour. They will be accompanied by a group of Japanese musicians with traditional instruments such as shamisen (Japanese lute), koto (harp) or taiko (drum).
The Asia Festival is organised by Casa Asia, sponsored by Barcelona County Council and in collaboration with Barcelona City Council, Japan Foundation, the Korean Cultural Centre, the Embassy of Iran, Confucius Institute and Melià Hotels International.