Looking back at 2022: Bridging gaps between Asia and Europe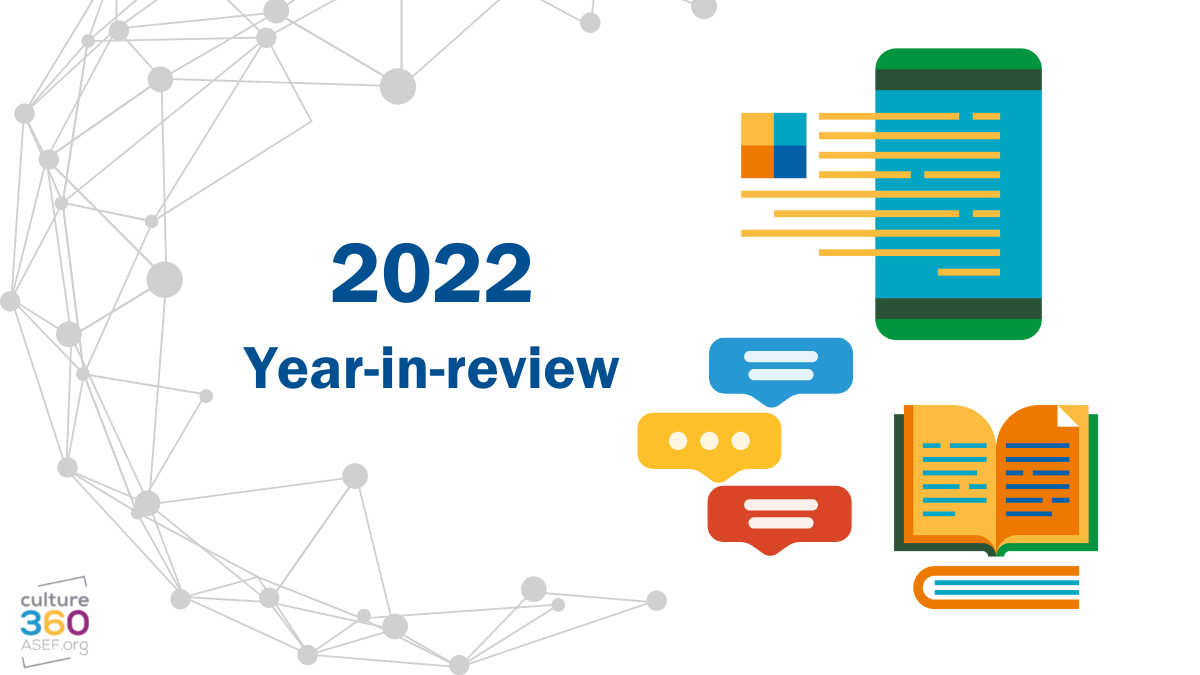 Since 2008, ASEF culture360 has been curating the best cultural news, events, opportunities and more from Asia and Europe. Covering the latest across all disciplines, and focusing on a range of themes, the cultural platform is a barometer of cultural exchange between 51 countries in the two regions.
2022 was no exception. Over the year, ASEF culture 360 published 322 news, events and opportunities from Asia and Europe, which included over 200 opportunities. The top 10 ASEM countries were United Kingdom, Singapore, Germany, Thailand, Korea, Japan, China, Indonesia, France and Viet Nam. But while there have been great initiatives from these countries, the website also prioritises content from less visible regions and countries, highlighting projects from, for example, Luxembourg, Mongolia, Kazakhstan, Malta, New Zealand or Cyprus.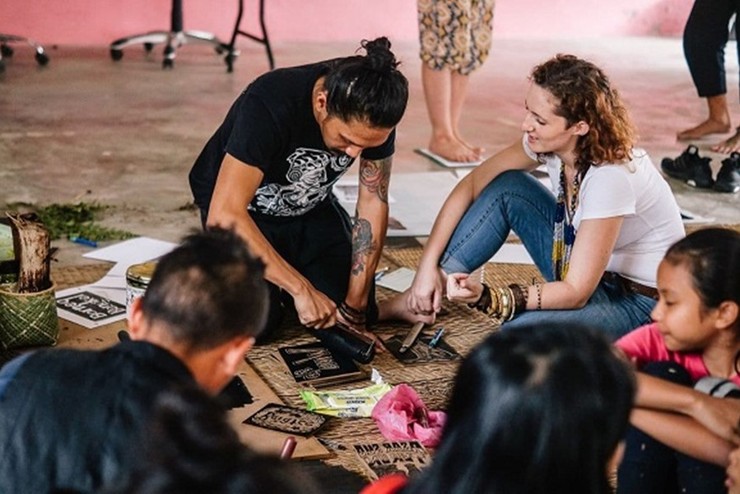 British Council UK and Southeast Asia culture grants, one of the grants connecting Asia and Europe in 2022


Visual arts were the most represented artform, followed by performing arts, new media and festivals. The themes were quite equally distributed, although there was slightly more content related to art and environment, professional development and the creative industries. This shows the growing concern across the sector with the climate emergency, as an increasing number of publications, events, residencies and open calls are based around the urgent topic of the environment.
Connecting Asia and Europe – some interesting projects from 2022
As always, we were most interested in news, events and opportunities that bring together people from Asia and Europe. National institutes often play a large role in connecting the regions, and this could be seen again in 2023with programmes such as Pro Helvetia South Asia research grants, the Goethe Institute's residencies in Bangalore and Leipzig, Germany or the British Council UK and Southeast Asia culture grants, to name a few.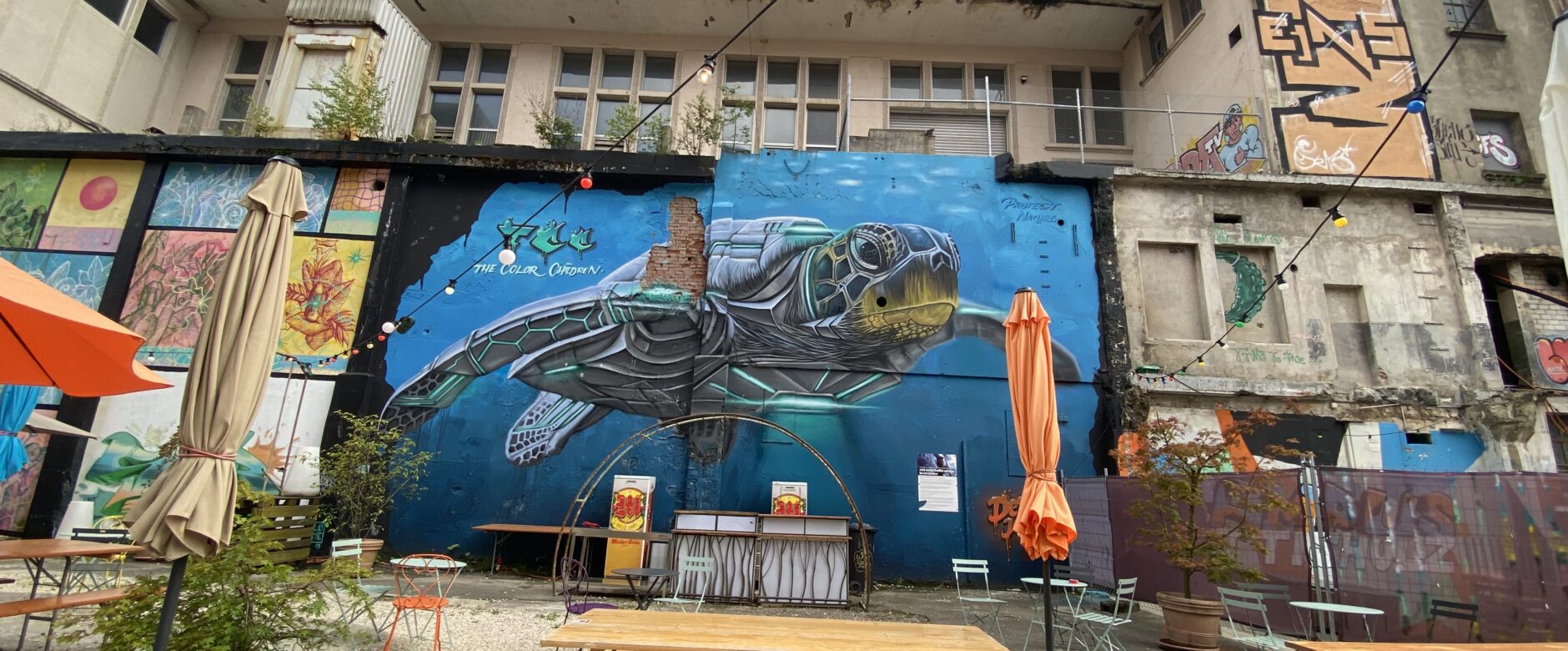 Pro Helvetia South Asia research grants, another grant scheme connecting the regions.
Some highlights of Asia-Europe connections in 2022 included the inaugural one-day programme of the Asia Forum for the Contemporary Art of Global Asias, which was held during the opening week of the 59th Venice Biennale. The Asia Forum's presence in Venice instigated exploration of pertinent themes in relation to the national pavilions and collateral events presenting the arts of Asia. It provided the public with richer and deeper engagement with the art of Asian artists represented in the Biennale. Conceived by Annie Jael Kwan, the Asia Forum works with a council of international curators and researchers (Hammad Nasar, John Tain and Ming Tiampo). Through its platform of sustained dialogue and the exchange of knowledge, the Asia Forum seeks to nurture a community among diverse researchers, artists, curators and producers interested and invested in the arts of global Asias. It is definitely an initative to watch.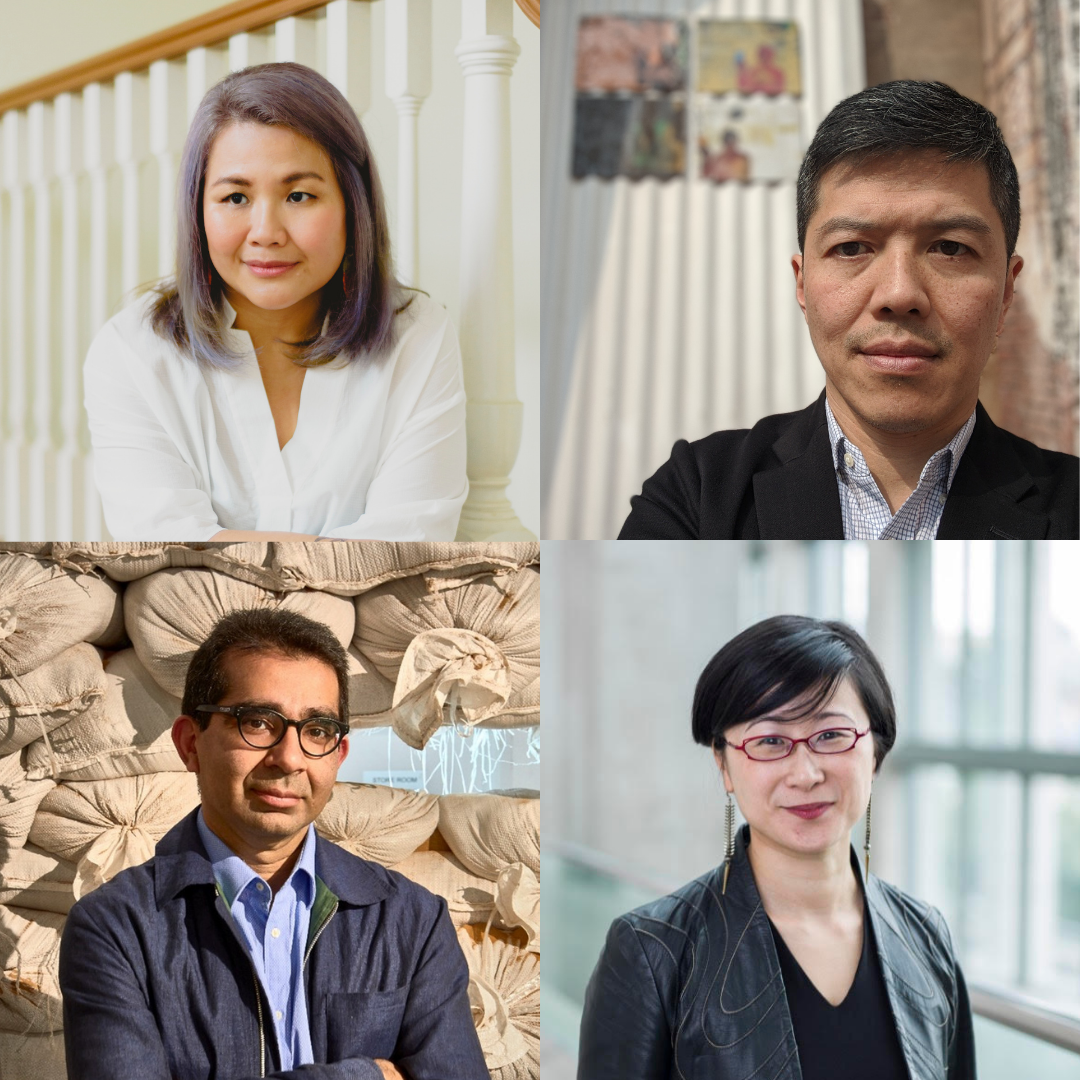 Curators from the Asia Forum for the Contemporary Art of Global Asias.
Another highlight was the Decolonising Southeast Asian Sound Archives' Southeast Asia Visiting Fellowship in Europe, which supported visiting fellows from Southeast Asia to work with one or more Southeast Asian collection within audio-visual archives located in Europe. The project proposes the decolonisation of heritage curation with 3 formative areas: the improvement of access to heritage, the transfer of agency to stakeholders of their heritage, and the diversification of the dialogue about this heritage's curation. For this aim, researchers based in the Netherlands, the United Kingdom and France work together with academics, curators and NGOs in Southeast Asia in opening up 3 unique sound collections, all located in Europe and barely accessible to researchers and cultural originators.
There were some important initiatives that returned, such as the Asia-Europe film co-production workshop 'Ties that Bind', while others held their first edition in 2022, such as in the case of the new bilateral artist-in-residency programme between France and Singapore.

The Decolonising Southeast Asian Sound Archives' Southeast Asia Visiting Fellowship in Europe, an interesting new initiative.

Some significant diplomatic relations were marked during 2022, including the 45th anniversary of Spanish–Vietnamese diplomatic relations, the 45th anniversary of EU-ASEAN relations, which was celebrated with the inaugural ASEAN-EU Cultural Festival, and there was also an agreement on cultural cooperation between Greece and Bangladesh.
As always, there were also several resources that brought together insights from each region, including a guide to studio residency partners in China (which is a great starting point for those interested in taking advantage of the opening up of borders to short term visitors) and free online British Council courses for creative and cultural professionals. This latter resource was designed with input from creative hub leaders from Southeast Asia and the UK, and the courses (ranging from Facilitating Creative Collaborations to Digital Community Strategy and Management) are for creative practitioners looking to update their skills.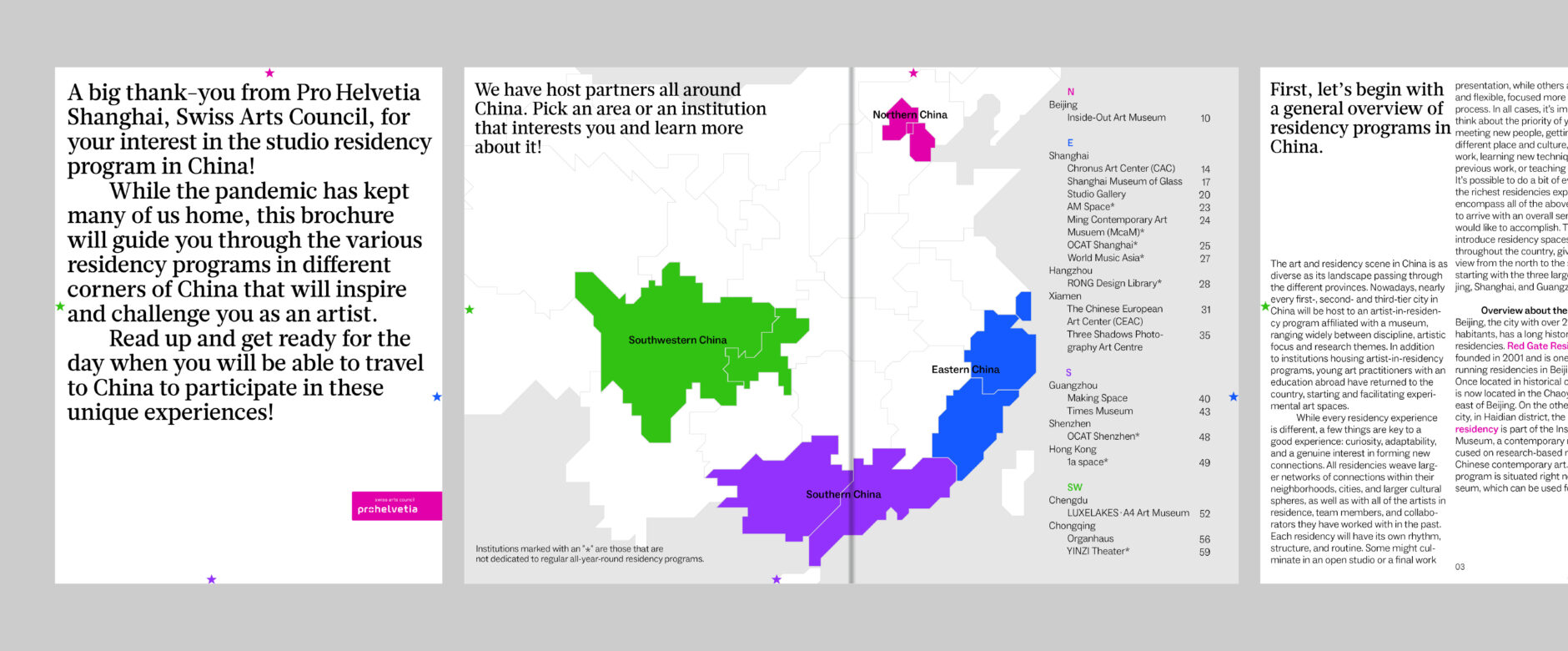 A unique guide to studio residency partners in China was published in 2022.
From ASEF, there was also the flagship Roundtable Series, which explored key challenges and opportunities for international cultural cooperation in post-pandemic recovery over 5 roundtables, engaging over 60 experts and stakeholders in the arts and culture sectors of Asia and Europe. The consultation process started in May with a discussion about the impact of the global pandemic on the creative ecosystem. It then addressed the role of culture in climate change and the importance of ethical and sustainable practices for the sector in June and July. The August roundtable focused on heritage and cultural tourism. The final roundtable in November looked at cultural diplomacy in the context of Asia and Europe with the aim of offering possible future approaches for the sector. Additionally, a side event of the roundtable was broadcasted online as part of the UNESCO World Conference on Cultural Policies and Sustainable Development – MONDIACULT 2022. The reports from each of the roundtables can be found on ASEF culture360, and cultural policy initiatives such as these are an important direction we will continue to pursue in 2023.
Place for more development in online platforms in Asia
As we find in many years, there was more content related to Europe (44%) as opposed to Asia (32%). This trend is not unique to ASEF culture360, as it can be seen across several networks and platforms. For example, the On the Move Cultural Mobility Yearbook 2022 shows that in 2021 there were 528 calls from Europe on the On the Move website, compared to 66 from Asia. On the Move is a European-based network, so it is perhaps to be expected that there is more representation from Europe, but the figures are nonetheless indicative of a wider trend. On the Move gathers only paid opportunities specifically for mobility (whereas ASEF culture360 focuses more broadly on exchange), and the difference in paid opportunities between the regions is worth noting.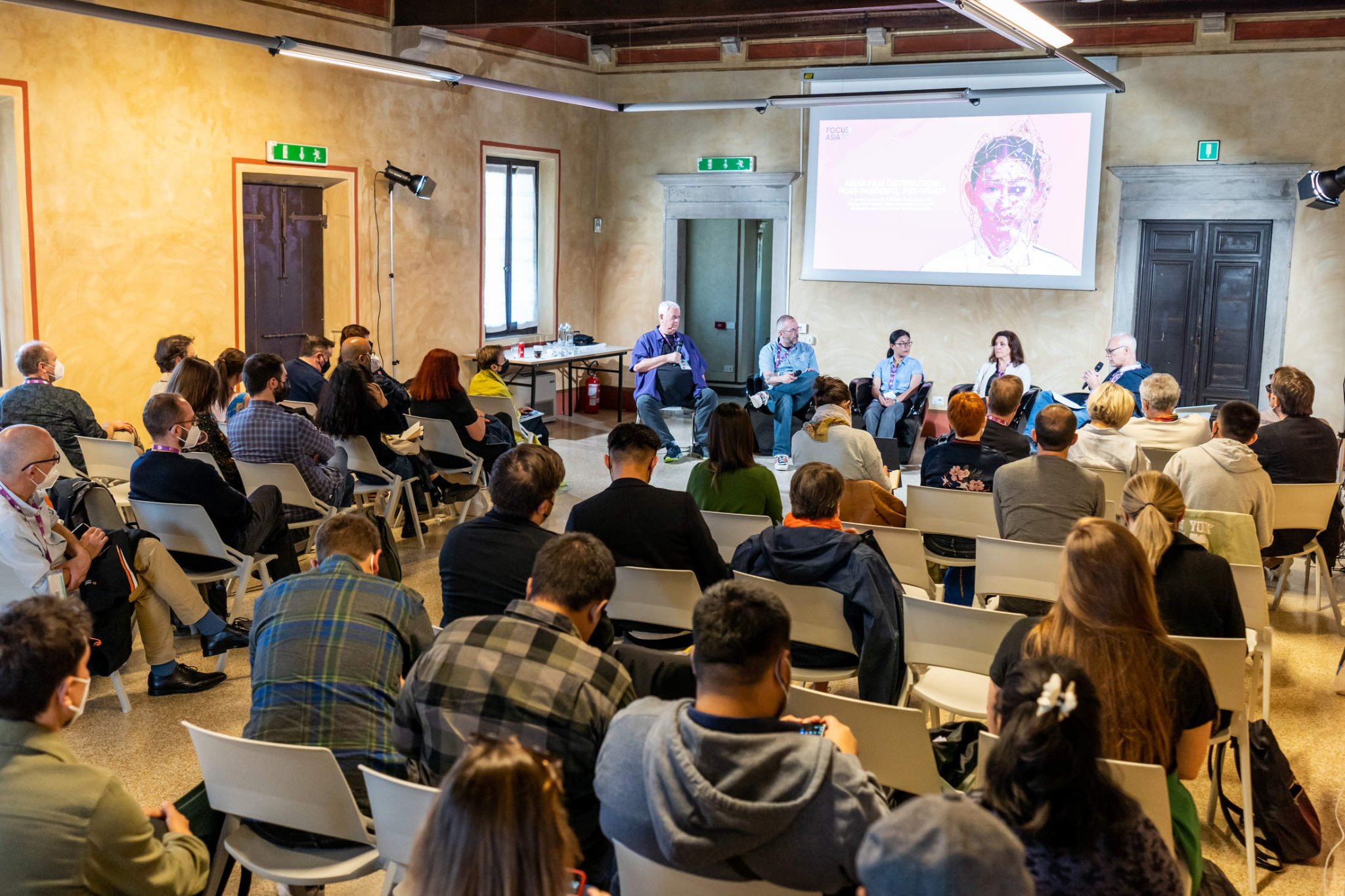 Ties that Bind workshop brings together filmmakers from Asia and Europe.
Another network worth mentioning is ResArtis, with artists residencies from around the world. A look at their database of members shows that there are 378 in Europe, 53 in Asia and 16 in Oceania. This would not represent all the residencies across the regions, as it draws from their membership base, but it is a recognised network that facilitates the discovery of artists residencies between regions. Information sharing websites such as ResArtis are an important entry point for those reaching into new regions and countries, and there is clearly more available information from Europe.
It would be worth undertaking a comprehensive study of the information sharing points between Asia and Europe, but our experience suggests that there are more information sharing websites – which gather in one place the opportunities for artists and cultural professionals – in Europe than Asia. This imbalance of information distribution platforms between Asia and Europe can perhaps be seen in the readership of ASEF culture360, which receives the most visitors from Asia (over 50%), with Southeast Asia being the highest region represented (with over 35%). Specifically, the most visitors come from the Philippines, India, Bangladesh, China, the United Kingdom, Malaysia, Singapore, Germany and Indonesia.
These figures make ASEF culture360 especially relevant in the setting of international cooperation and information sharing in the context of Asia, as well as holding a unique position in Asia-Europe exchanges. Going forward we will continue to work to address the imbalances of information within and between regions, connecting people between Asia and Europe through the open sharing of information, resources, experiences, and expertise.