Independent Hubs: Interview with Henry Tan | Tentacles | Bangkok, Thailand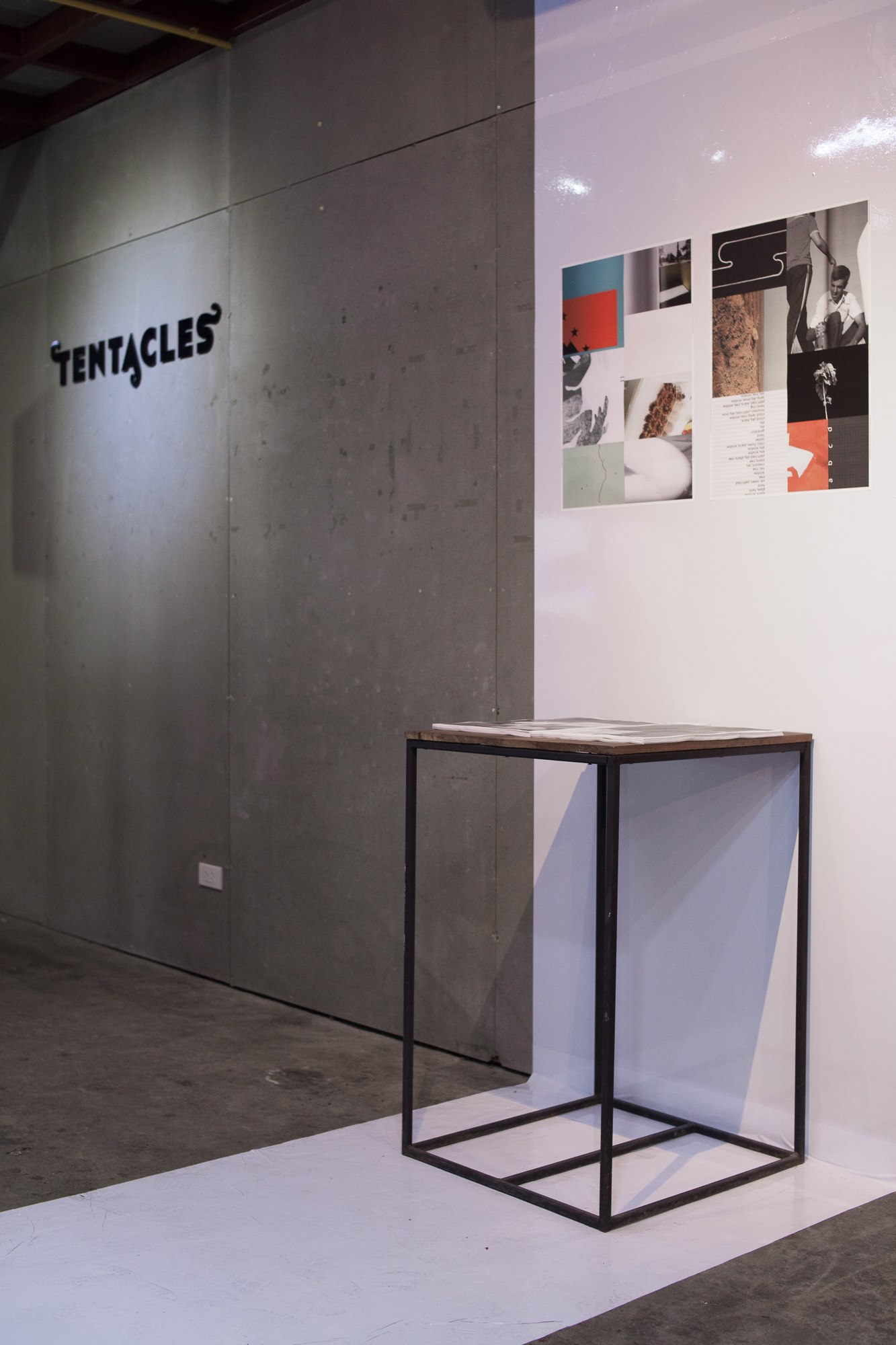 This new series 'Independent Hubs / Creative Entrepreneurs' takes into account the emergence of independent hubs and creative entrepreneurs in Southeast Asia and maps individual stories and perspectives from artists, musicians, designers, filmmakers, developers, researchers and other creative entrepreneurs from the region.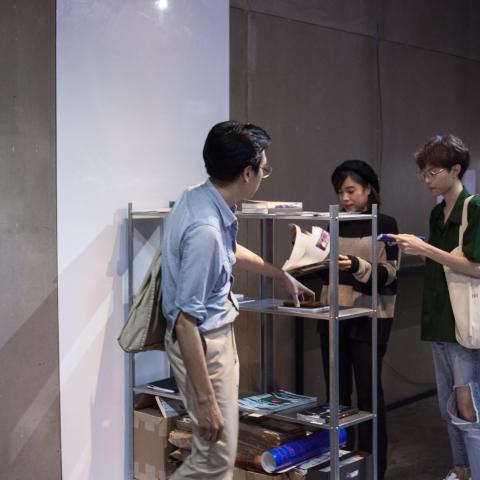 David Fernández: How would you describe Tentacles?
Henry Tan: Tentacles is an art initiative founded in 2014. Our platform acts as a venue for collaboration and exchange of ideas in the wider social and cultural fields, by organising activities such as exhibitions, workshops, seminars, artist's talks, film screenings. Besides, we collaborate with partner organisations in Thailand and overseas, to facilitate cultural exchange programmes.
DF: What did you set out to achieve when Tentacles was founded?
HT: Since starting my individual art practice I have always been keen to pursue career opportunities in the arts field, not just showcasing artwork in local galleries but also to find ways of collaborating with other art practitioners. Through different art residencies and internships abroad - including China, South Korea and Taiwan – I have acknowledged the importance of this cross-cultural programmes. Unfortunately, upon return I didn't find many of these happening in Bangkok so together with two friends we started supporting local artists with our own means, organising art activities already under the name of Tentacles as a nomadic art platform at various locations. The main objective was simply to offer opportunities to fresh graduates, especially to those that had no connections with art institutions, like myself. We believe these chances may encourage them to continue developing the art career.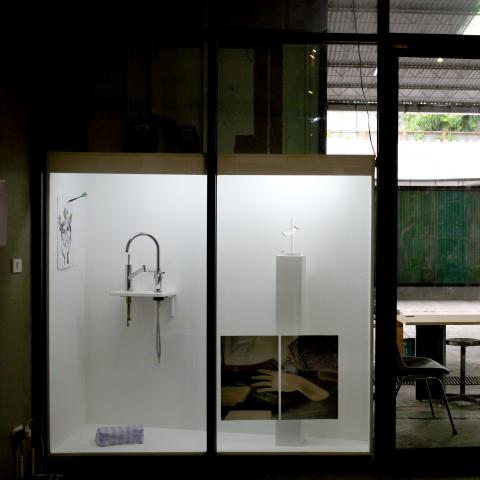 DF: How do you see the evolution of Tentacles as an art platform?
HT: After organising several art residencies and exchange programmes in Bangkok and also in Ratchaburi province, some of them in cooperation with other established art and education institutions, including Bangkok Art & Cultural Centre (BACC) and KMUTT (King Mongkut's University of Technology Thonburi), we decided to open our own physical space at its current location at N22.
To support the initiative, we sought help from another 5 partners, especially with the initial investment. Since 2014 we have been focusing on presenting exhibitions and organising art residencies. Having the privilege of running our physical space means we also have to pay the rent. Bearing this in mind, this last 2 years we have been trying to find the best business model to sustain ourselves, after several failures. This new space for Tentacles means that we can offer a wider variety of activities, access a wider audience, as well as be able to open our space for creative practitioners to showcase their works and ideas. At the same time we learn from people we have worked with and we understand more about local and international art scene and industry. Nowadays, our programme encompasses 3 different types of activities: art programmes, residency programmes and workshops.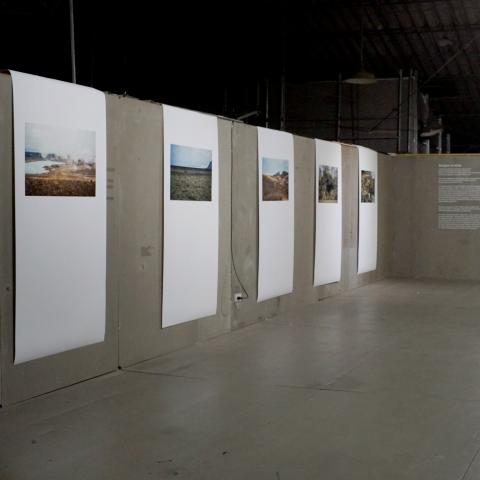 DF: How is the public in Bangkok reacting to your programmes?
HT: I admit some of our activities are quite niche, for instance our reading groups or experimental film screenings, so we don't attract big audiences every time. However, the feeling is that the interest is growing, not just from art practitioners both local and international but also from the general public, especially through our workshops. We also have regular open calls for different projects that also help us spread the word and slowly increase the number of visitors. Also the neighbouring community has been very helpful in reaching out to a wider audience, especially when new exhibitions are opening all at once.
DF: What is the focus of your platform?
HT: We focus on providing a platform for emerging and experimental creative practitioners by hosting regular exhibitions and residency programmes for artists and researchers looking to spend time in Bangkok, to focus on their practices, as well as engage with local communities. Our role is to mediate between the young generation of artists and the established institutions. We welcome artists as well as other creative practitioners/researchers to experiment, produce, collaborate, research and engage with the local creative scene in Bangkok, particularly the N22 community.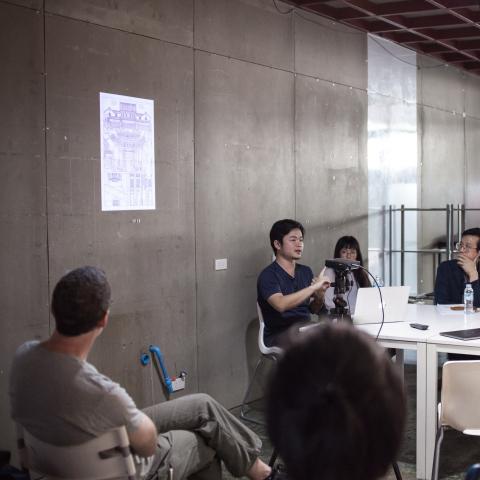 DF: What are your future plans for Tentacles, do you have any specific goals you would like to attain in the future?
HT: The main goal for us at the moment is to be self-sufficient and to able sustain the organisation for as long as possible. I reckon any art project of this kind may have its own period of time or era. As the current Director I hope future directors will bring new energy and keep pushing the platform forward in order to generate new content and accumulate experiences. The short-term goal is to keep supporting local artists while we see them grow, from Tentacles projects to a bigger gallery or even to an international programme, such as a biennale. Last but not least, we also try to secure some funding support to send Thai artists abroad, especially when participating in exchange programmes.
DF: What about the N22? How would you describe this creative hub?
HT: It's exciting to be part of this up-and-coming art cluster. N22 has its own community vibe. With the growing number of art galleries and artist studios, it's perhaps the ideal place for us since we are able to foster the dialogue between different generations with the rest of our neighbours. To be able to share experiences and aspirations and collaborate with established art galleries such as Gallery VER and Artist+Run to name just two, it is a real privilege. We learn from their practice, their past work and try to share this knowledge among the artists that work with us for their future.
__
To find out more about the Tentacles, please visit: http://www.tentaclesgallery.com/
__
David Fernández is a Spanish-born contributing writer based in Bangkok, Thailand. Currently working as freelance arts & cultural project manager and digital media consultant, he is also one of the co-founders of Cho Why multi-disciplinary project space. He previously co-founded Le Cool Bangkok arts & culture webzine and worked as content director. Formerly, he served as cultural attaché at the Embassy of Spain – Cultural Office in Bangkok.