Museum Rietberg, Switzerland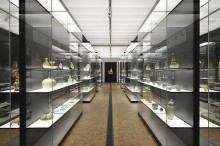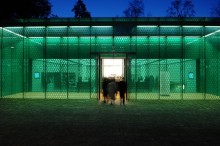 The
Museum Rietberg
, in Zurich, is
the only art museum for non-European cultures in Switzerland
, exhibiting an internationally renowned collection of art from
Asia, Africa, Ancient America and Oceania
. The museum intends not only to focus on the fascinating variety of artistic expressions, but also
to raise interest, awareness and understanding of foreign cultures, views and religions
. Founded in 1952, the Museum Rietberg is operated by the presidential department of the City of Zurich. The historical ensemble of the Villa Wesendonck, the Park-Villa Rieter, the Villa Schönberg and the underground extension wing (designed by Grazioli & Krischanitz, and which opened its doors in 2007) is located in a lush and extensive 19th-century garden, the Rieterpark. The Museum Rietberg features
4 to 6 special exhibitions per year
and has most of its collection (about 30,000 artifacts) on permanent display.
Permanent collections
: The core of the Museum's collection dates back to a generous donation of Baron Eduard von der Heydt (arts of Asia, Africa, America and Oceania). Through the long-standing contact with patrons, collectors as well as foundations and corporate sponsors, the Museum Rietberg has been able to grow continuously. Particularly noteworthy are the collections of African art, Indian painting and the Meiyintang Collection of Chinese ceramics.
View all Asia-Europe Museum Network (ASEMUS) members in Switzerland