Gwangju | 1st World Biennial Forum | travel grants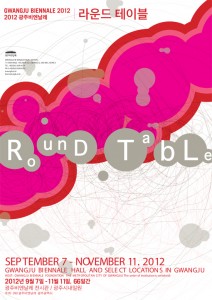 A limited number of travel grants are available to support the attendance of
biennial professionals from emerging and developing countries
to the
1st World Biennial Forum
in Gwanju, Korea (27-31 October).
Grants are restricted to biennial professionals such as biennial directors, permanent staff members and curators, working in emerging and developing economies*.
The per-grant amount will be established on a case-by-case basis with a maximum of 2.000 Euros for participant awarded. Support is limited to covering travel, accommodation expenses and per-diem.
Funding for the travel grants has been kindly provided by the Gwangju Metropolitan City Government and by the Prince Claus Fund in The Netherlands.
To apply
, please submit the
Application Form
, including:


a Curriculum Vitae


a brief Biography (up to 300 words) including your professional practice related to contemporary art biennials


a Letter of Motivation(up to 300 words) explaining your reason for wishing to attend and participate in the forum.


Deadline: 1 September 2012
Please email the application by 1 September 2012 to Olga Hatzidaki, Coordinator at:
oh@biennialfoundation.org
After the forum, grant recipients are requested to submit a written
Report
of 350 words describing their experience. Deadline: November 30, 2012.
More information about the World Biennial Forum
* Emerging and developing economies according to the DAC list.
See: http://www.oecd.org/dataoecd/9/50/48858205.pdf
——————————————————————————–
This opportunity came via
Art Radar Asia
(Thanks!)
——————————————————————————-