Bagasbas Beach Eco Arts Festival | call for artists and partners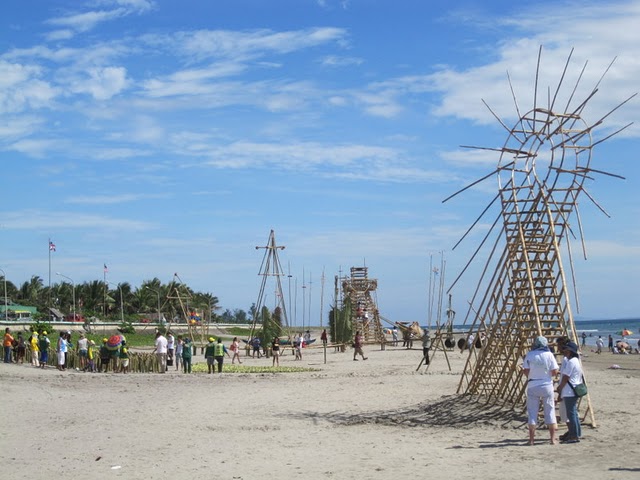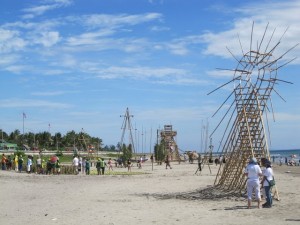 International arts and environment festival in the Philippines calls for partners and artists for 4th BBIEAF in 2012, spreading the message of self-sufficiency, equitable development and better relationship with Nature.
"We are now on the threshold to the 4th BBIEAF 2012. At this point we would like to spread the message of the festival – self-sufficiency, equitable development and a better relationship with Nature - to all the communities in the world,
most especially to its Asian and ASEAN neighbours
. We believe that a deeper understanding of alternatives to the current developmental models the world is utilizing can only deepen the effectivity of developmental efforts and widen choices to finally resolve long-standing socio-economic problems with the use of new weapons like innovativeness, creativity and the high technical standards of Art-making. Aside from the Installation, VideoArt and Public Art programs, BBIEAF 2012 seeks to add music, fashion and new media programs in order to create a more encompassing effect on everyday life, and to extend the sensibility of "art for development" to more sectors of the art/design world, resulting in a more concerted effort from more sectors of society."
The moving spirit of the festival is using
Art as a Tool for Human and Community Development
. With your country's participation in this festival it would further the urgency of this project in line with the United Nations Millennium Goals, and heighten close cooperation amongst our countries to foster hope, make life better and integrate Life, Art, Technology and Sustainable Growth and Development.
Download the
full pdf document call
with details of previous festivals and participating artists.
The organisers are looking for
artists and partners.
Although the next festival is not until 2012, they prefer to find them earlier in order to plan and maximise partnerships.
Artists
are invited to send in letters of interest and proposals up to
July 2011
.
Partners from other countries
are sought, particularly Developmental partners - NGOs; Art institution/organisational partners; participating communities; environmental organisations and advocates; organisational volunteers.