Finland - Hong Kong dance residency exchange launched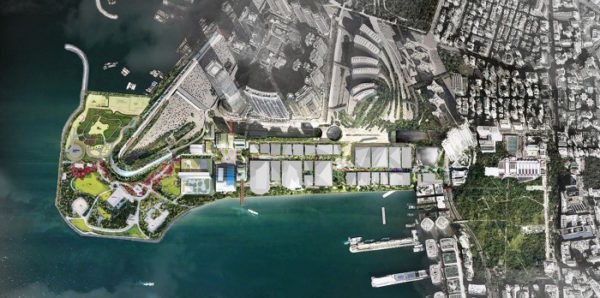 The West Kowloon Cultural District Authority (WKCDA) in Hong Kong has established a new residency exchange programme together with three Finnish dance institutions: Dance Info Finland, Zodiak – Center for New Dance and Dance House Helsinki.
Three artists from both Finland and Hong Kong are taking part in Creative Meeting Point: Hong Kong x Finland 2016–2019 residency exchange programme. Artists will work in both countries in six separate exchanges over a three-year period and also invite other regional dancers and choreographers to work with them. The objective of the programme is to support long-term development of Hong Kong's dance sector and ease possible co-productions between Hong Kong and Finland.
"We want to collaborate with Finland to get new insights that'll rattle the way we are used doing things," says
Anna CY Chan
, Head of Dance, Performing Arts of WKCDA.
The programme kicked off at the beginning of December 2016 when the three artists –
Ivy Tsuik Yik-chit
,
Justyne Li Sze-yeung
and
Wayson Poon Wai-shun
– from Hong Kong took part in ICE HOT dance platform in Copenhagen and then came to Helsinki for their first residency in Zodiak – Center for New Dance.
Finnish artists –
Carl Knif
,
Linda Martikainen
and
Sari Palmgren
– will travel to Hong Kong for their first residency in March 2017, as the Hong Kong Arts Festival and Art Basel will be held then.
One of the world's largest cultural districts – The West Kowloon Cultural District Authority – is being built in Hong Kong's Victoria Harbour. As part of which a dance house in the Lyric Theatre Complex will open in 2021. The concept is developed parallel to Dance House Helsinki which will be opening in the same time frame.
"Dance House Helsinki compares to ours in Hong Kong by providing performance space as well as other amenities for dance. We are especially interested in the idea of having all kind of dance under our roof, too," says Anna CY Chan.
Read full article