Bibliothèque nationale de France 'Shared Heritage' France-Vietnam digital collection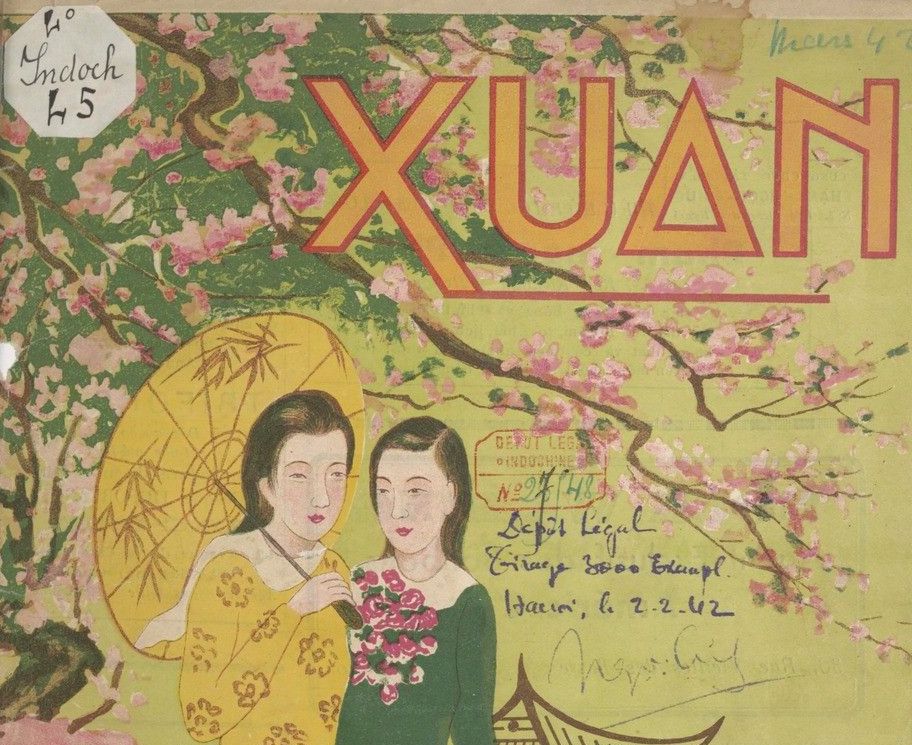 The Bibliothèque nationale de France (BnF - National Library of France) has launched a new online collection in its Shared Heritage project for France-Vietnam. This digital collection of BnF and its partners gives access to visual, manuscript and printed material connecting France with countries around the world.
The France-Vietnam Shared Heritage collection is in French and Vietnamese and is organised in eight sections:
Circulations
Tradition
Thought
Literature
Cultural Transfers
Governments and dynasties
Science and society
Economic life
It is the ambition of the collection "Shared heritage" to collect outstanding documents bearing witness to the relations between France and the world, in order to make them accessible everywhere and to all and to put them in context thanks to the latest researches findings as well.
Diplomatic, commercial, scientific and cultural exchanges compose the very fabric of the relations between France and many countries around the world, a shared history ripe with convergences and tensions. Thousands of manuscript or printed pages, photographs, prints, posters and maps, scattered among many institutions, testify to the wealth and fruitfulness of these exchanges.
The BnF and its partners in France and abroad take these unique documents from their collections and digitize them to introduce them in a new collection of thematic websites. In order To better understand them, the best French and foreign specialists have been solicited to highlight these sources by their analyses.
Introducing the project, Michel Spain, Director of CNRS writes:
Contrary to the ideologies of restitution, which presuppose closed entities, affiliations fixed once and for all, La Bibliothèque des flamboyants could shed light on the fruitfulness of encounters by focusing on the period, from the mid-19th century to the mid-20th century. century when the two stories came closest. Because if there is indeed a French memory of Vietnam, there is also and simultaneously a Vietnamese memory of France.
Many Vietnamese and French specialists have contributed to the editorialization of this site.
Image: Xuân 1942 Duy-Tân, Thư Xã xuất bản