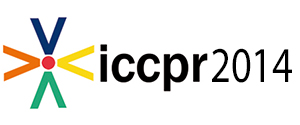 The 8th International Conference on Cultural Policy Research ICCPR2014 will be held in Hildesheim, Germany, 9-12 September 2014 + Berlin 12-13 September 2014.  A call for proposals is open for papers and panel presentations (deadline: 1st February 2014).

———–
A CALL for 2016 conference hosts is open to potential hosts for the 9th biennial ICCPR in 2016, with a deadline of December 31st 2013 to submit conference organising bids. The International Scientific Committee of the International Conference on Cultural Policy Research (ICCPR) addresses universities, research institutions, researchers and research administrators who might be interested in hosting the Ninth International Conference on Cultural Policy Research. We invite these institutions, researchers and/or research administrators to submit proposals for ICCPR 2016, which should take place sometime between June and November 2016.
———
The ICCPR2014 will be organized by the Department of Cultural Policy at the University of Hildesheim, in collaboration with the International Journal of Cultural Policy. ICCPR2014 aims to provide a space for exploring cultural policies, their meanings, roles and impact in an interdisciplinary and international environment. For the ICCPR2014 we invite proposals for panels and individual papers on the study of cultural policy and the relationship between culture and politics broadly defined.
You are invited to submit papers and panels on the following or related topics:
Cultural policy and globalization
Cultural policy and cultural diversity / diversity of cultural expressions
Cultural policy, foreign cultural policy, cultural diplomacy and international relations
Artist policy
Infrastructures of the arts, arts education and arts landscapes
Theatre and music policy
Arts policy, cultural policy and development
Cultural policy and development policy
Cultural policy and processes of transformation
Cultural policy and conflict
Cultural policy and arts education / mediation of arts
Cultural policy as welfare policy
Creativity and the city
Culture, art and economy
Cultural policy and cultural industries
Cultural policy, religion and secularism
Intellectuals and cultural policy
Politics of cultural policy
Cultural policy and values
Historiographies of cultural policy
Implicit cultural policy
Comparative cultural policy
Cultural policy in different regions of the world
Media and politics, media policy
Digital culture and cultural policy
The politics of memory
Deadline: February 1st 2014
See website for guidelines on how to submit your proposal.