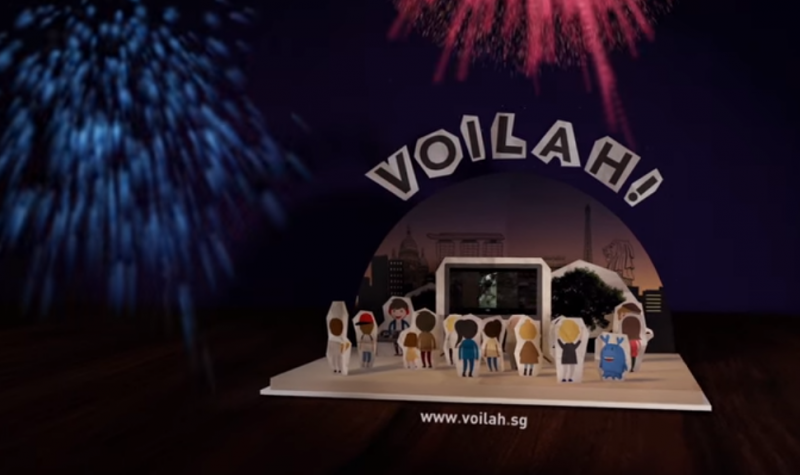 Voilah! is the signature French festival in Singapore and is held 15 April – 31 May 2016. This annual festival presents the best of French creativity and innovation in culture, science, education and gastronomy through diverse and engaging events all across the island.
Among the highlights:
May 5, 6 & 7 a symposium on Heritage and Sustainable Urbanism:
Learn about the approaches towards protection and restoration of heritage buildings.
This symposium creates a platform to review and share the experience of France, Singapore and the region in the field of urban heritage; and facilitate a network of heritage professionals (Architects, Building Conservators, Civil Engineers, Planners, Public officials and policy makers, Heritage and Cultural NGOs and Activists, Academics and Researchers) in the region and with France.
The themes to be discussed include policies and approaches towards the protection, restoration and reuse of heritage buildings, heritage buildings as part of integrated urban planning and inclusive civic life, sustainability and lessons from heritage buildings.
May 27-29: 5th French Animation Film Festival
A meeting point between the French and Singaporean communities, Voilah! is also a testament and celebration of the strong relationships with Singaporean partners, institutions, and cultural and scientific centres. 
The program, featuring some 40 events, includes a wide range of concerts, exhibitions, dance performances, scientific events, conferences and movies and, for the first time, we have the pleasure to count on the partnership of a French region : Aquitaine- Limousin- Poitou- Charente.
Held from 15 April to 31 May, Voilah! 2016 celebrates 51 years of diplomatic relations between France and Singapore, and is organised by Institut Français Singapour and the French Embassy, in collaboration with the French Chamber of Commerce in Singapore.