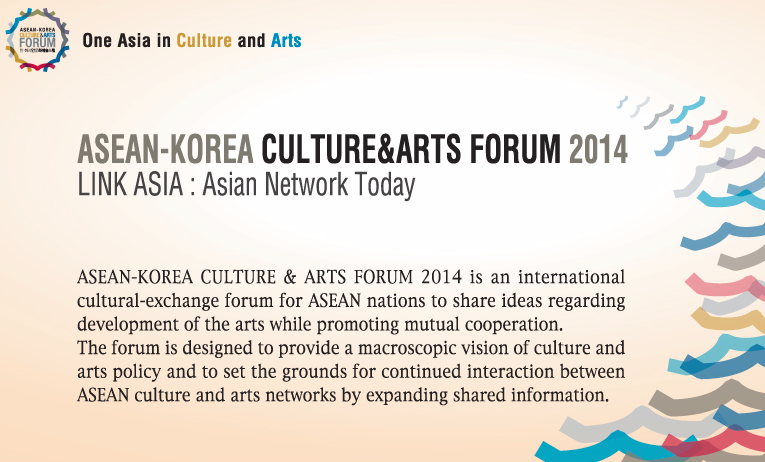 At the National Museum of Korea, Seoul on 26-27 February 2014, the ASEAN-KOREA Culture & Arts Forum 2014 proposes a programme of influential arts and culture sector speakers from ASEAN, South East Asia countries to debate and share ideas on arts development in the region.
The meeting is hosted by the Ministry of Culture, Sports and Tourism, Korea and organised by Korea Arts Management Service.
The final panel discussion engages with international cultural institutions and includes contributions from the Goethe Institut, Japan Foundation, Australia Arts Council, Malaysia Performing Arts Agency, Asian Cultural Council among others.
Download Programme pdf. KorASEAN Forum_ENG
Registration is free by email to: aseanforum2014@outlook.com
Enquiries to: Korea Arts Management Service