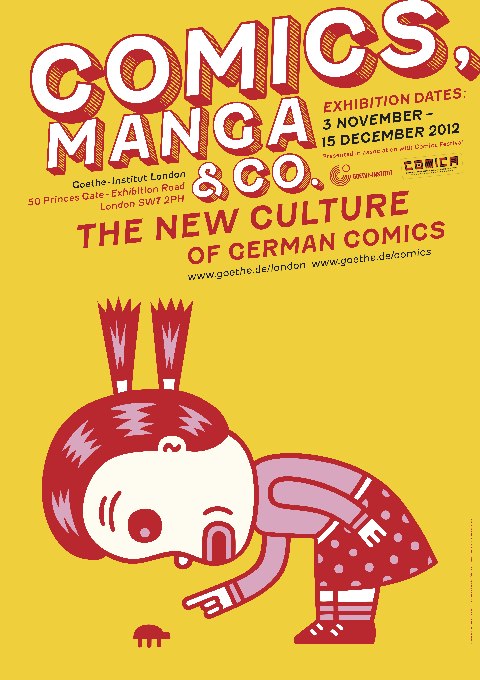 Comica Festival 2012, the 9th London International Comics Festival, offers a season of major British and international guests, with exhibitions including spotlights on German and Korean comics.
The festival runs 2-30 November and includes the free-entry Comiket Fair and Transitions Conference, plus numerous satellite events across the capital.
The free exhibition Manhwa Korean Story & Painting: 2012 The Colours of Korean Comics unveils a variety of interesting and unique paintings from famous Korean comics, cartoons and webtoons. The Korean Culture Centre (KCC) in London will be hosting the exhibition (till 21 Nov) to showcase selected works of Korean comic artists providing an insight into Korea's diverse history and culture.
Conceived by the Goethe-Institut and Matthias Schneider, Comics, Manga & Co. The New Culture of German Comics presents two generations of German comics artists: the avant-garde that paved the way for the emergence of an independent culture of German comics, and a generation of younger comics artists whose work embraces new aesthetic and narrative aspects. The exhibition is on till 15 December.
To learn more about comic art in Europe, check out European Comic Art, the first English-language scholarly publication devoted to the study of European-language graphic novels, comic strips, comic books and caricature.