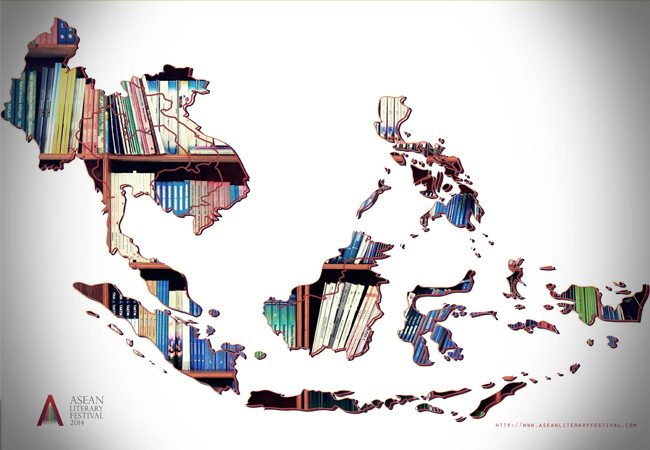 The first ASEAN Literary Festival takes place in Jakarta 21-23 March 2014. This year's theme of the festival is "Anthems for the Common People", which is inspired by "Song of the Grassroots" by Indonesia's abducted and still-missing but influential poet and activist Wiji Thukul.
With the theme, ASEAN Literary Festival wants to dedicate itself to become the voice of ordinary people. The event exists as a people's festival where literature and art will be brought closer to the public and celebrated together. The programme features writers and other literature professionals from Indonesia, Singapore, the Netherlands, Brunei, UK and China.
The festival presents ASEAN's poets, novelists, playwriters, critics, academics, scholars and artists to perform and discuss the role of literature to help the member countries fostering a just society, as well as boosting human rights, freedom of expression and democratization.
The ASEAN Literary Festival is the first cultural event where all ASEAN countries, which share proximity, similarities in culture and literature as well as sharing history of being colonized, level of democratization and economic development, gather in one literary festival as one community of literature and culture.
The festival seeks to become a medium to boost the quality of the region's literary works while being one of the bridges to get people of literature and public in general within the region to know each others's culture, arts and literary works, boosting the likelyhood of ASEAN to become full-pledge community.