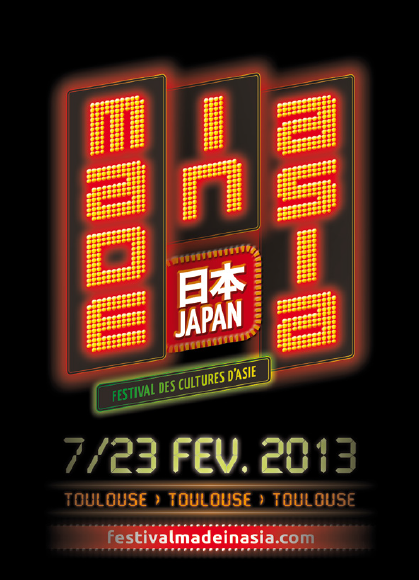 For its 6th edition, the Made In Asia Festival in Toulouse, France investigates the planet Japan, a great country of culture. From 7-23 February, a series of French-Japanese creative collaborations and meetings take place: dance, literature, cinema, ceramics, manga, gastronomy and more.
For a long time introverted, the kingdom of Japan has forged a fascinating culture, often in the avant-garde, which finds its strength from ancient traditions, social rites, technological innovations and the traumas of the 20th century.
Made in Asia 2013 is under the high patronage of the Japanese ambassador in France, Mr Ichiro Komatsu. From the 7th to the 23rd of February, the festival and all the partners propose French-Japanese creations and meetings, the  testimonies of a common passion which unites us around a better understanding of the world.
Discovering the Land of the Rising Sun is like passing through the looking glass and losing your bearings. From dance to literature, from cinema to ceramics, from manga to gastronomy, Made in Asia is an invitation to a moving, disturbing and sensitive journey on universal paths. A unique experience!
Download the pdf. MadeinAsia brochure (in French and English)