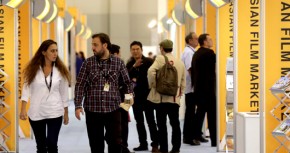 2013 Asian Film Policy Forum, the first and the only film policy forum of its kind in Asia, will be held from 7th to 10th October,  at BEXCO in Haeundae, Busan to derive various discussions on film policy and the Asian film industry, promote and share common directions for joint development in the region.
The 6th edition of Asian Film Policy Forum with the grand theme 'Rising Asia, Glocalism of Asian Film' will analyze the significant growth of the Asian cinema which is gradually peddling its influence over the world film market. The panelists and policymakers will not only strengthen the shared Asian identity within the region but also discuss the right directions for Asia to globalize and hence grow from a mere market into a leading film industry.
2013 Asian Film Policy Forum is open to any film-related industry professional. Registration is open till 20th September 2013,  5:00 PM via Asian Film Policy Forum website!