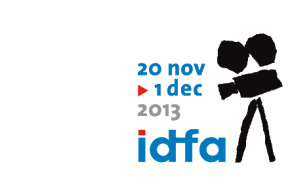 The Asia-Europe Foundation (ASEF) will support the International Documentary Film Festival Amsterdam (IDFA) in the framework of film.culture360.asef.org  in order to promote dialogue, collaboration and capacity building among young film professionals from Asia and Europe.
This year, the festival organisers are holding a special programme titled Emerging Voices From Southeast Asia, which will screen 15 recent documentary films from the Asian sub-region.
On this occasion ASEF support the participation of one film director from an ASEM Asian country to benefit from the professional networking opportunities that the festival has to offer.
Download the festival's daily programme.
The International Documentary Film Festival Amsterdam is one of the leading documentary festivals in the world. Every year, IDFA looks for documentaries that are interesting from a stylistic point of view, or are particularly innovative, relevant to social issues and successfully manage to communicate with their audiences.